Jawan's director accused of stealing story; Complaint filed with Tamil Film Producers Council
Jawan's director accused of stealing story: Story similar to Tamil film Perarasu, complaint filed with Tamil Film Producers Council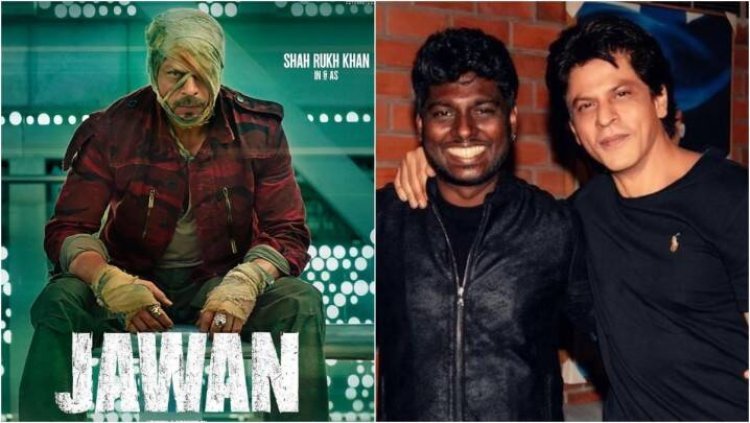 Atlee Kumar, who is directing Shah Rukh Khan's Jawan, has been embroiled in controversies. Atlee is accused of stealing the story of the jawan from the story of another film. A filmmaker named Manickam Narayanan has filed a complaint against Atlee with the Tamil Film Producers Council. Manickam has claimed that the story of the jawan is similar to that of the Tamil film Perarasu. Well, this is not the first time that film director Atlee has been accused of copying the story.
If reports are to be believed, Shah Rukh Khan will be seen in a double role in 'Jawan'. Although it is not yet clear what is the real story of the film, while talking about Perarasu, actor Vijayakanth was in a double role in this film released in 2006. The story of this film is about two twin brothers who are separated during childhood and later face each other in a dire situation.
If sources are to be believed, Shah Rukh will be seen in the role of an army man in Jawan, which is giving a different idea about the film. Well, whether the allegations against Atlee are true, will be investigated by the members of the Tamil Film Producers Council after 7 November.
The shooting of Jawan is progressing continuously. A few weeks back, the big sequence of the film was shot in Chennai. Apart from Shahrukh, actors like Deepika Padukone, Nayantara, Priyamani, Sanya Malhotra, Sunil Grover and Yogi Babu are also in the lead roles in the film. Atlee is directing the film while Anirudh Ravichander is working on its music. The film will release in theatres on June 2, 2023.