Fawad-Mahira's film Legend Maula Jatt broke many records
Fawad-Mahira's film broke many records: The Legend Maula Jatt became the highest-grossing Pakistani film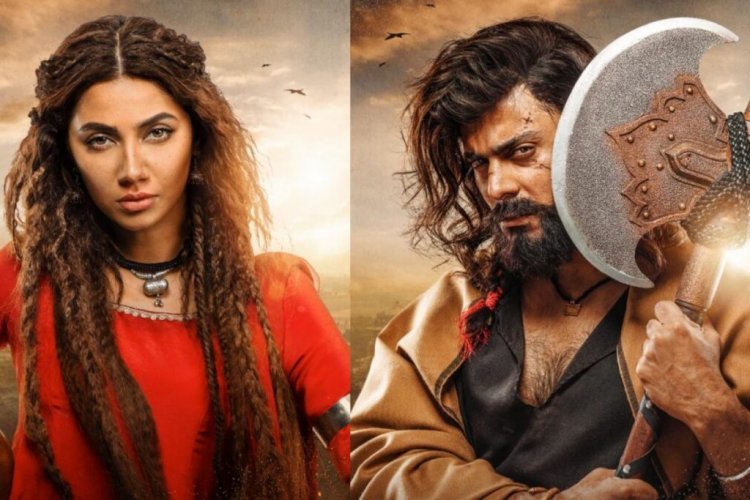 Fawad and Mahira Khan's film The Legend of Maula Jatt has created a buzz at the worldwide box office. The film has collected 8.95 million worldwide. In Pakistani currency, this price is more than 200 crores. With strong collections, The Legend of Maula Jatt has become the highest-grossing Pakistani film.
Let us tell you that the film has earned 80 crores at the domestic box office, while the overseas collection of the film is around 120 crores (Pakistani Rupees). According to media reports, The Legend of Maula Jatt is the costliest film in Pakistan. A total of 100 crores (Pakistani rupees) has been spent on making it. In such a situation, the film has earned twice its budget. The makers are going to release the uncut version of the film on December 2 in the UK. Which will be 18 plus and uncensored, after which the collection of the film will increase further.
Big actors in the Pakistan film industry have worked in the film. Apart from Fawad and Mahira, the film also stars Humaima Malik, Gohar Rasheed, Faris Shafi, Ali Azmat, Rahila Agha, Babar Ali, Saima Baloch, Shafqat Cheema, Nayyar Ejaz and Resham. Ever since the makers revealed the first look of the film, the audience was very excited about the film, so it can be said that the film did not disappoint the audience. Apart from the audience, the film is also getting a very good response from the critics. Let us tell you that The Legend Moula Jatt is a reboot of the 1979 cult classic Moula Jatt, which is still remembered today.