Ranveer Singh can be seen in 'Pushpa 2'
Ranveer Singh can be seen in 'Pushpa 2': Allu Arjun will be introduced as a cop, and many big actors can do a cameo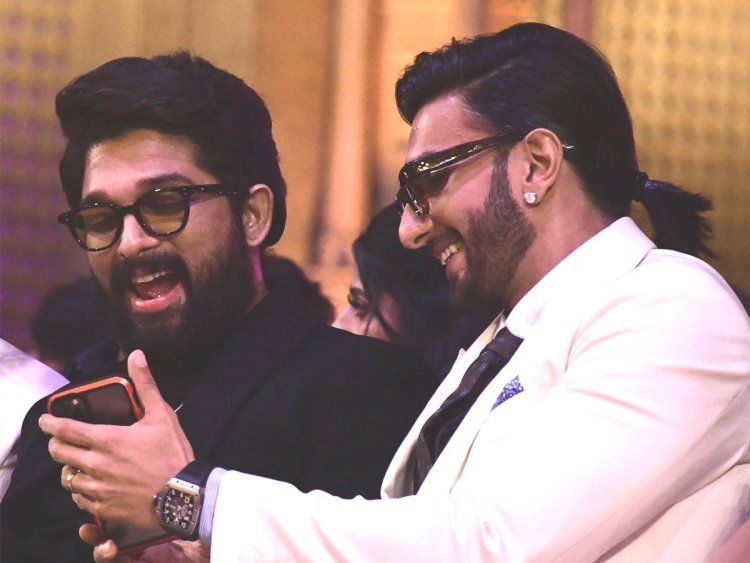 Allu Arjun is currently shooting for 'Pushpa 2', the sequel to his superhit film 'Pushpa'. It has been heard that now Ranveer Singh's entry is going to happen in this film. Ranveer can be seen in the role of a cop in this film. Let us tell you that Ranveer has earlier appeared in the role of a cop in the film 'Simmba'.
According to a report, in the film, Ranveer will play the role of the police officer who will introduce Pushpa Raj. It is believed that Ranveer's character will be very important in this film. In such a situation, the audience is very excited to know this and is expecting tremendous action and twist from this part of the film.
It is also discussed that the director of the film Sukumar will bring many cameo roles in it to make it bigger. These characters will be played by big actors in the industry. Apart from all these, actor Fahadh Faasil has already been cast in the film.
Talking about the film, Allu Arjun announced in March this year that the shooting of 'Pushpa 2' has started. It is believed that the third part of this film can also be made. Talking about this, director Sukumar had said, 'We are also considering making the third part of this film. We have the script and if the producers like it, we will definitely make a third part of it.