Controversy over visas of journalists in China-India
Controversy over visas of journalists in China-India: For the first time since 1980, no Chinese journalists in India, both removed each other's journalists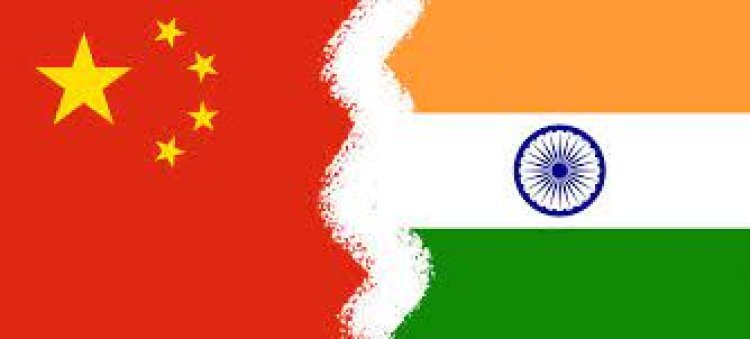 After the border dispute, India and China have now come face to face on the issue of visas given to journalists. China has warned India of strict action, accusing it of not renewing the visas of its journalists. According to the report of the American media house Wall Street Journal, both countries have expelled each other's journalists from their respective countries.
Due to this, it has happened for the first time since 1980 that there is no Chinese journalist in India. According to the report, India refused to renew the visas of two journalists from China's state news agency Xinhua and broadcaster CCTV. China's Foreign Ministry also made this claim on Wednesday.
China has accused India of discriminating against its journalists. China's Foreign Ministry spokesperson Mao Ning said during a press briefing - I can only say that for a long time, Chinese media personnel were being discriminated against in India.
Ning further said- In 2017 also, India reduced the visa time of Chinese journalists without giving any reason. Amidst all this, China is left with no other option but to take tough measures against India.
China has also expelled 2 Indian journalists. One of these journalists is from the English newspaper 'The Hindu' while the other is from Prasar Bharati. Surprisingly, the Chinese Embassy in India had tweeted just before the Wall Street Journal report came out.
In this, it was told that this year he has issued visas to about 60 thousand Indians for business, studies, travel, and to meet relatives. China has blamed India for the entire visa controversy. Along with this, he has said that he has appealed to India to solve the matter.
There was a violent clash between India and China two and a half years ago at the Galvan Valley in eastern Ladakh. In this, 20 Indian soldiers were martyred, while 38 Chinese soldiers were killed, although China continued to hide it. Soldiers died due to being swept away in the river.
Such a situation had arisen after 40 years between the two countries in the Galvan Valley. The reason behind the skirmish at Galvan was that Indian soldiers had decided to build a temporary bridge at one end of the Galvan River. China had started building infrastructure illegally in the region. Also, the military was increasing in this area.