Razor attack on Maldivian minister Ali Solih
Razor attack on Maldivian minister: The accused wanted to slit the throat of Ali Solih, and also raised radical slogans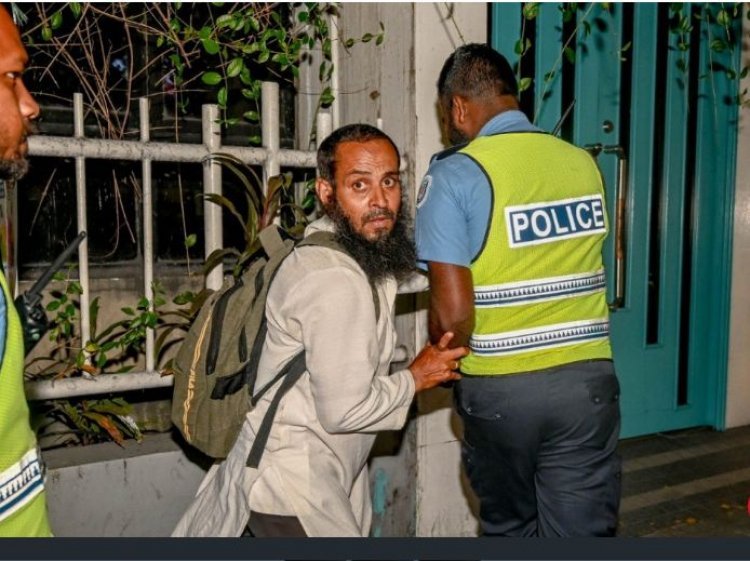 Maldivian Environment Minister Ali Solih was attacked with a razor by a fanatic on Monday evening. At that time Solih had gone out on Scooty for Tafrih. He sustained injuries on his neck and hand in the attack. His life was saved because he covered his throat with both hands. Apart from this, he escaped from the attacker's grip and ran away immediately. The accused has been arrested. Former President Mohamed Nasheed was also attacked in the Maldives last year. A bike was parked near his car and a bomb was planted in it. However, Nasheed survived the attack.
The incident happened on Monday evening. According to media reports, at that time Ali intentionally went out on Scooty. He was going somewhere. In the northern part of the capital Male, there is a place called Hulhamale. A bus was passing near here. So Solih reduced the speed of Scooty.
Meanwhile, a man with a long beard approached him. He had a razor in his hand. He pounced directly on Ali and started hitting him with a razor. Ali defended with both hands, then left the scooty there and ran on the road. The attacker did not pursue them. Solih sustained injuries on his neck and hand.
The name of the accused has not been disclosed to the media so far. After the attack, he was also seen arguing with people standing nearby in the local language. After some time the police arrested him. After preliminary interrogation, he was produced in court. From here he was handed over to the security agencies on a 15-day physical remand.
Solih is considered one of the most capable ministers of the Maldivian government. He is the Minister of State for Environment. Apart from this, he also has important portfolios like climate change and technology. He is also the spokesperson of the Jamhoori Party. This party is included in the ruling coalition. According to reports, the attacker was also raising some radical slogans.
In May 2021, a conspiracy was hatched to kill former Prime Minister Mohamed Nasheed. Then a bike was parked next to the car parked outside his house. The bomb was fitted to this bike. Nasheed narrowly escaped the attack. He was sent to Germany for treatment. The Maldivian government was warned several times in intelligence reports that radicalization is increasing here.
For Latest Update from Sangri Today Like us on Facebook and Follow on Twitter. Fore Latest Video News Subscribe our channel on YOUTUBE. Also Join Our Telegram Channel