Congress leader Balasaheb Thorat resigns in Maharashtra; Party was angry with state president Nana Patole
Congress leader Balasaheb Thorat resigns in Maharashtra: The party was angry with state president Nana Patole, who said - difficult to work together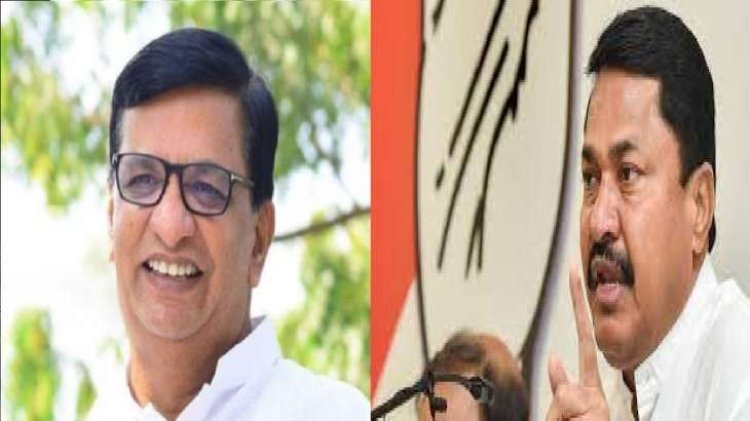 Balasaheb Thorat, former Congress President and Legislature Party leader in Maharashtra, has resigned from all party posts. According to media reports, Thorat had also refused to work with party state president Nana Patole. On Monday, Thorat wrote a letter to the party high command regarding his displeasure with Patole. He is believed to be firm on his decision and is unlikely to rejoin the party.
In fact, this party fight came to the fore when Sudhir Tambe, brother-in-law of Balasaheb Thorat and the then MLC of Nashik, refused to contest the elections despite being the official candidate of the Congress and got his son Satyajit Tambe to contest as an independent.
Thorat had complained against Nana Patole in a letter to party president Mallikarjun Kharge. It was written in the letter that now it is becoming difficult to work with Nana Patole at the party. Also said that no advice is being taken from them before taking many decisions. I am saddened and upset by this. There was severe criticism from my family members, which was never expected. Throughout the election process, efforts are being made to create confusion and misunderstanding about me.
He said that elections to the Legislative Council were held recently. There was a lot of politics in this. Satyajit won with very good votes, we should have also congratulated him, but the politics that took place are troubling me and this is the truth. In this matter, Congress's high command has been informed about its sentiments. I believe that. This is politics within the party, it should not be discussed outside. That's why I have told the high command what has happened in this matter.
Balasaheb Thorat said that during the recent MLC elections, rumours were spread that he and his family were associated with the BJP. A rumour was also spread that BJP would give us tickets. We have seen how these people spread rumours, but Congress's view is our view. This is my belief.
State President Patole said that he has no information about the resignation and so far no letter has reached him. I don't think Thorat will write such a letter to the party leadership. He is our leader, he is the leader of the Congress Legislature Party. He, however, said that he would comment only after receiving the letter.