Comedian Gaurav Dubey will become the mother-in-law of Kapil Sharma
Comedian Gaurav Dubey will become the mother-in-law of Kapil Sharma: Roopmati will add entertainment to the new season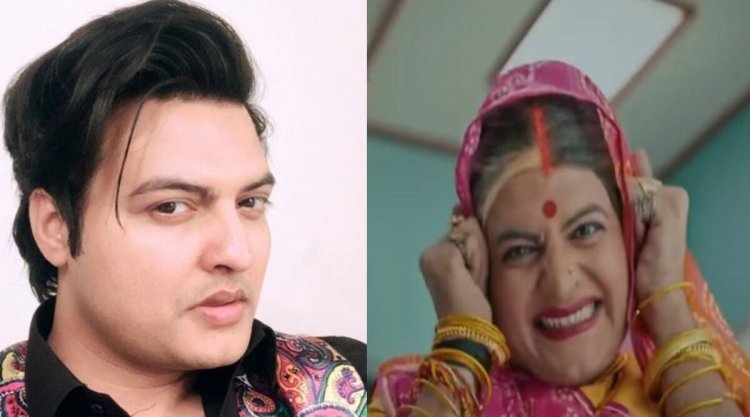 The comedy show 'The Kapil Sharma Show' which brought laughter to the face of the audience has once again come to entertain the people. Many new comedians have entered this season of the show. However, among these five artists, Kappu Sharma's mother-in-law is being discussed the most. Kappu Sharma was married in season 4, now he has become the husband of Bindu i.e. Sumona Chakravarti. In this new season, along with Kappu's wife, his mother-in-law, father-in-law and brother-in-law are also going to be seen, whose glimpse we have seen in the promo of the show.
Well-known standup comedian Gaurav Dubey is going to play the role of Kapil's mother-in-law in the show. Earlier, the comedian has been a part of many shows like Zee Comedy Factory and Comedy Circus. After all this, Gaurav will now be seen in the role of comedian Kapil Sharma's mother-in-law Roopmati.
The actor said during a conversation with Times of India- 'I feel fortunate to be a part of this show. I am really enjoying the show as I am experiencing the company of great artists. Be it Kapil sir or the entire creative team. I am proud that I got a chance to be on this show. I think I will learn a lot here. I am playing the character of Kapil sir's mother-in-law Roopmati. My character in the show is very flirtatious, although, in reality, my nature is quite calm.
The actor said in the conversation- 'It was my mother's dream to see working with Kapil Sharma. Kapil sir is very nice. He teaches me like a guru and treats me with a lot of love toward all the actors. Archana ma'am very sweet, I am very happy and lucky to be sharing the stage with Kapil sir, Kiku sir and Sumona ma'am.'
The latest season of 'The Kapil Sharma Show' includes a new theme apart from new characters. In the show, Kapil Sharma loses his memory and cannot even recognize his wife Bindu. In such a situation, the mother-in-law, father-in-law and brother-in-law Goli have come to their house to bring back the memory. Let us tell you that 'The Kapil Sharma Show' airs on Sony Entertainment Television. The new season of the show has been on air from 10th September, which will be shown every Saturday and Sunday.