BJP uproar in assembly over electricity shortage
Speaker reprimanded BJP MLA: Joshi said - seeing red clothes like a bull, Dilawar stands up after seeing Dhariwal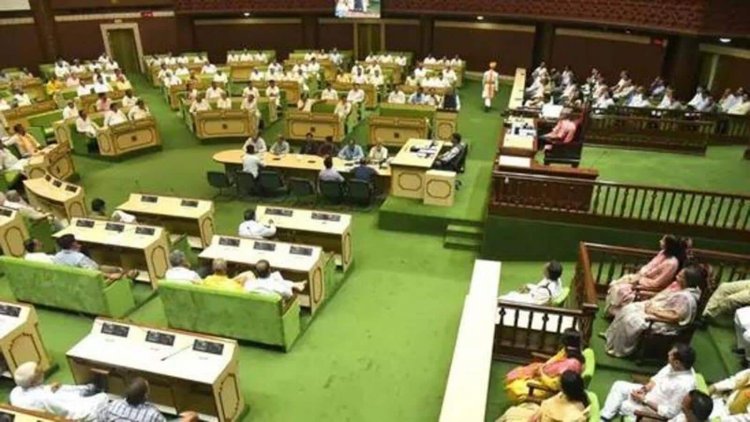 During the Question Hour in the Assembly, the Speaker reprimanded BJP MLA Madan Dilawar for interrupting the question of colonies settled on forest land by CM Advisor Babulal Nagar. Speaker CP Joshi told Madan Dilawar that the way a bull gets furious after seeing the red cloth, in the same way, when Dhariwal sahib comes, you stand up in anger. What kind of example do you want to set in public life? After this Dilawar sat down. Madan Dilawar keeps adopting a fierce attitude in the assembly, the speaker has reprimanded him in the past.
Advisor to the Chief Minister Sanyam Lodha raised questions about the reply of UDH Minister Shanti Dhariwal. Lodha raised questions on the minister and the department regarding the poor performance of the Abroad municipality in distributing leases in the campaign with the administration cities. During this, Lodha also had a slight scuffle with the speaker.
The opposition surrounded Minister BD Kalla on the plan to give free smartphones to women during the Question Hour in the Vidhan Sabha today. Responding to the question of BJP MLA Gurdeep Singh, Minister Dr. BD Kalla said in the House that 1.35 crore women of Chiranjeevi Yojana families would be given free smartphones. Free internet will be available for three years. For the scheme of 12 thousand crores, a budget of 3500 crores has been kept this year.
On this answer of the minister, Leader of Opposition Gulabchand Kataria raised the question and said that the government had announced to give smartphones to 1.33 crore women in the budget, whereas now 1.33 crore are telling. Now, who is right? You have kept the budget so low in the plan of 12 thousand crores. On this, Minister Kalla said that the budget will be kept for three years in the scheme.
The debate on the issue of electricity is going on in the assembly. BJP MLAs said in the House that due to the coal crisis in the country, the production of electricity has been reduced many times. Frequent power plant shutdowns are causing power cuts due to a lack of power. The public is upset due to the mismanagement of electricity.