Anu Aggarwal unhappy with the makers of the TV show
Anu Aggarwal unhappy with the makers of the TV show: Expressed displeasure over cutting of scenes, said- I am a monk but I feel sad too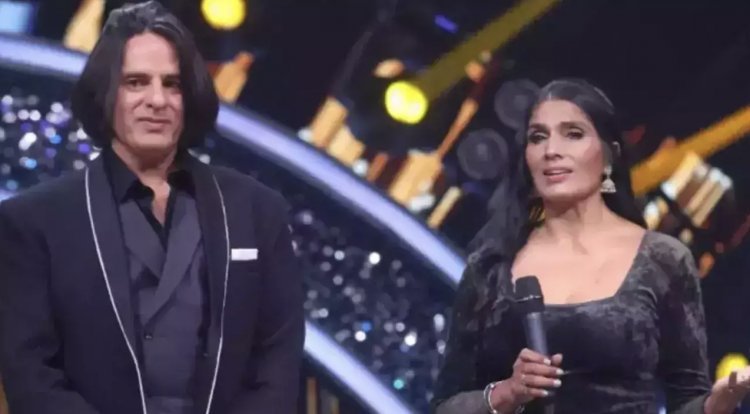 Aashiqui fame actress Anu Aggarwal has expressed her displeasure against the makers of a TV show. Anu, who recently entered Indian Idol, says that most of her shots have been cut from the show. Anu says that she did a lot of talking throughout the episode but when the show was telecast, many of her scenes were found cut. Anu Aggarwal reached the show with her Aashiqui co-actors Rahul Roy and Deepak Tijori.
Recently, in a special episode of Indian Idol, the entire star cast of Aashiqui was seen. The film's lead actress Anu Aggarwal also reached in this episode. According to Anu, she was very active and vocal during the shoot of the entire episode, but not many of her scenes were seen when the show was telecast. Talking to the media in this matter, Anu said- "I talked a lot in the whole show but I was thrown out of the frame rather I was sitting right next to Rahul and Deepak. I also talked to the contestants of the show but Not a single such scene was seen in the telecast of the show."
Anu Aggarwal says that she has no complaint about this but still she feels sad. Anu said- "Thankfully, I am a sannyasin, so there is no ego in me, although it has hurt me. I had spoken motivational, so all I wanted was that my words should reach the people. Well now I don't have any sorrow or anger about this, so I don't have any grudge against the channel, show or any person."
This special show of Indian Idol was dedicated to the star cast of the 1990 superhit film Aashiqui. The lead actors of the film Rahul Roy, Deepak Tijori and Anu Agarwal were seen in this episode. Directed by Mahesh Bhatt, this film proved to be a blockbuster in its time. The music of the film is very popular even today.