Action for not following the standards set by the National Medical Commission, a threat to 100 more colleges
Recognition of 40 medical colleges is over: Action for not following the standards set by the National Medical Commission, a threat to 100 more colleges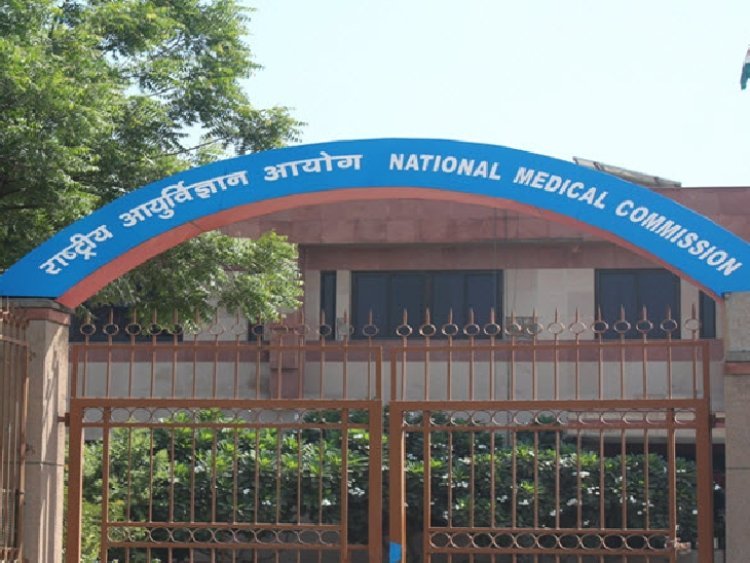 About 40 medical colleges in the country have lost their affiliation in the last two months for not following the standards set by the National Medical Commission (NMC).
Similar action is likely to be taken on about 100 more medical colleges in Tamil Nadu, Gujarat, Assam, Punjab, Andhra Pradesh, Puducherry, and West Bengal.
NMC found several lapses in these medical colleges during the inspection carried out for more than a month. Flaws have been found in CCTV cameras, the Aadhaar-linked biometric attendance process, and faculty rolls.
These colleges were not following other standards including the installation of proper cameras and their functioning. The biometric facility was not good. Faculty position posts were found vacant in many departments.
According to government data, the number of medical colleges has increased significantly since 2014. Minister of State for Health Bharti Praveen Pawar told the Rajya Sabha in February that there were 387 medical colleges in the country in 2014, but now their number has increased to 654 with an increase of 69 percent.
Also, there has been an increase of 94 percent in MBBS seats from 51,348 seats before 2014 to 99,763 now. PG seats have increased by 107 percent from 31,185 seats before 2014 to 64,559 now. There are now 22 All India Institutes of Medical Sciences (AIIMS) in the country, up from seven in 2014.
Sources said the medical colleges have the option of appealing. The first appeal can be made to NMC within 30 days. If the appeal is rejected, they can approach the Union Health Ministry.
In December, Union Health Minister Mansukh Mandaviya warned of action against medical colleges that do not follow rules or have proper faculty. He said that we have to provide quality education to the students, and we have to prepare good doctors.
Minister of State Bharti Praveen Pawar had said that to increase the number of doctors in the country, the government first increased the number of medical colleges and then increased the MBBS seats.
The measures and steps taken by the government to increase the number of medical seats in the country include a central government scheme for setting up new medical colleges by upgrading district/referral hospitals. 94 out of 157 approved new medical colleges are already functional.
Reacting to the de-affiliation of medical colleges, medical experts said the NMC is largely dependent on the Aadhaar-linked biometric attendance system, for which it considers only those faculty who report from 8 am to 2 pm during the day. are on duty at the time of
An expert said that the working hours of doctors are not fixed. They also have to work emergency and night shifts. Hence the strictness of NMC regarding working hours has created this issue. Such micro-management is not practical for medical colleges and NMC should be flexible towards such issues.
Another expert said NMC is de-affiliating medical colleges considering deficiencies. NMC has also allowed the registration of students in such colleges, which is contradictory.
Moreover, such use is tarnishing the image of India globally as India is the biggest supplier of doctors and the world will lose faith in Indian doctors if such cases come to the fore.