3-year-old in a coma due to father's beating
Was angry because of playing for a long time; On the rescue of the mother, the innocent was slammed onto the floor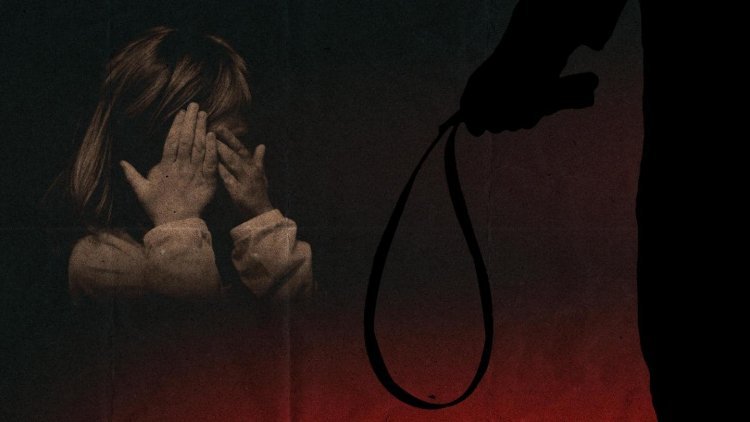 3-year-old in a coma due to father's beating
A three-year-old girl was brutally thrashed by a father in Hyderabad. After this madness, the child is in a coma. Based on the complaint of the innocent's mother Sana Fatima, the police have accused the father Basit Khan of an attempt to murder. At present, the accused has been taken into custody.
The incident took place on Saturday evening at AC Guard in Saifabad. After this, Fatima lodged a complaint with the police on Sunday. They told that Sakina (the girl) was in the bathroom and was playing with water. He has had a long time. Basit was furious at this. He went inside with a ladle and started beating the girl.
Hearing the cry of the daughter, Fatima came running and tried to intervene. Basit allegedly pushed her and angrily slammed the girl on the floor. After this, the mother picked him up and took him to the bedroom. During this, the foam was coming out of the girl's mouth. He was taken to a nearby clinic from where he was referred to Osmania General Hospital.
Sakina is the fourth daughter of auto-rickshaw drivers Basit and Fatima, said Saifabad Police Station SHO KA Satta. Fatima is currently 8 months pregnant. He told that the father is troubled due to the financial condition of the family and is always disappointed.
Police said that the girl was hurt after being hit on the floor. Presently Masoom Osmania is admitted to the hospital and is in a coma. At present, the police have registered a case of attempt to murder under Section 307 of the IPC and also under Section 75 of the Juvenile Justice Act against Basit.