Killing of 3 Muslims in America in 13 days
Police said - the connection between all three murders to the 2021 murders, was all used to going to the same mosque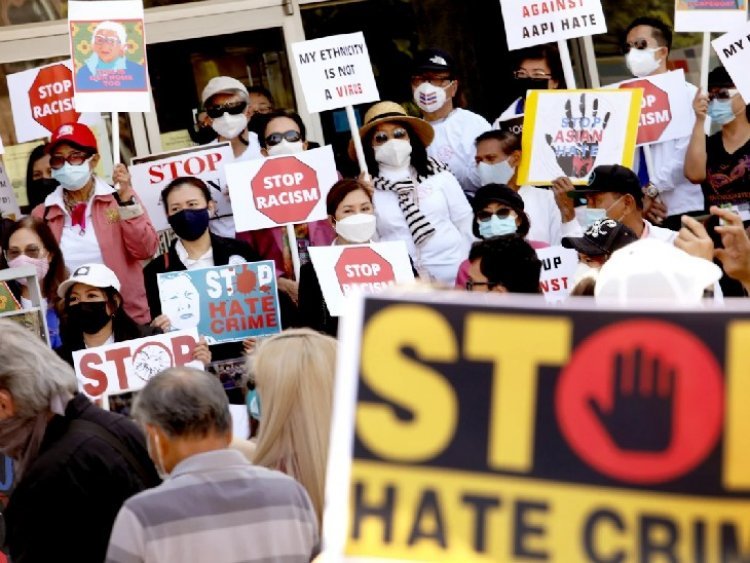 Hate crime in the US has increased by 4.7% since the beginning of 2022 compared to 2021.
On August 5, a Muslim youth was murdered in New Mexico, USA. He has been identified as Naeem Hussain (25). The reason for the murder has also not been revealed. Police suspects targeted killing. This is the third murder in the last 13 days.
Albuquerque Police Chief Harold Medina said - Another person from the Muslim community has been murdered. We think the killings in the last two weeks are related to the murder of Mohammad Ahmadi in November 2021. The 62-year-old Ahmadi was an Afghan Muslim.
However, the Chief did not give any information about how these killings are related. He said- We currently suspect the murders to be linked to each other. The matter will be cleared only after investigation and the reason behind the murder will be known. No information has been given about who committed all these murders.
Muhammad Afzal Hussain, 27, was murdered on 26 July. A week after this incident, on August 1, a person named Aftab Hussain (41) was also murdered. The third murder took place on 5 August. He has not been identified yet.
A police officer said that the four Muslim men, including Mohammad Ahmadi, who was killed, used to visit the same mosque. The official said- The four men used to go to the Islamic Center of New Mexico. We are questioning the people coming and going into the mosque. There is fear among the people about these killings. Things are getting worse. Many people have stopped leaving the house. Many people who served in the mosque have also stopped coming here.
According to the New York Times report, along with racial violence in America, hate crime against the Muslim community is also increasing. Brian Levin, a professor of criminal justice at California State University, said that after 2020, hate crimes against Muslims have increased. It increased by 20% in 2021.
President Joe Biden has condoled the killing of Muslims. He said – I am saddened by the killings in the city of Albuquerque. My sympathies with their families. Such hate crimes have no place in America. The administration is with the Muslim community. Strict punishment will be given to the accused after the completion of the investigation in the case. Outrage over the incidents of target killings is increasing. Such incidents will not be tolerated.
Also Read: Truss leads 28%, with 6 out of every 10 members of the Conservative Party Liz
For Latest Update from Sangri Today Like us on Facebook and Follow on Twitter. Fore Latest Video News Subscribe our channel on YOUTUBE. Also Join Our Telegram Channel