Twitter accounts of Kangana Ranaut and others will come back
Twitter accounts of Kangana Ranaut and others will come back: Elon Musk polled on suspended account return, 72.4% of users answered yes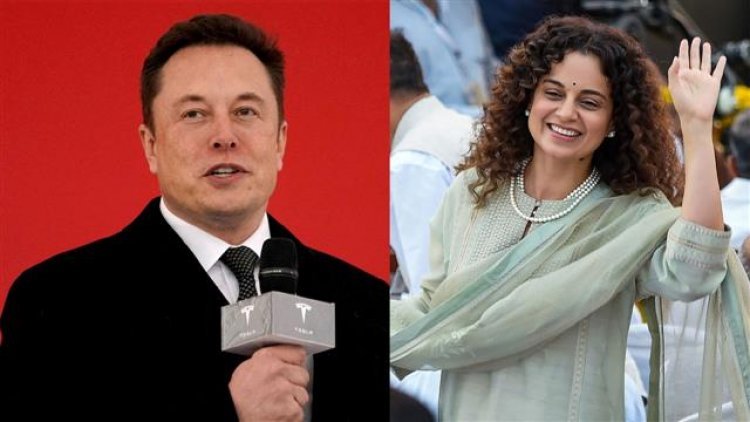 Twitter's new boss Elon Musk has announced to bring back all suspended accounts. Musk took this decision after a poll. In the poll, Musk asked users whether all suspended accounts should be brought back, provided they haven't broken the law or engaged in serious spam. 31,62,112 users participated in the voting. 72.4% of users answered yes and 27.6% answered no.
Musk said, 'People have given their opinion...' Apology ' starts next week. Vox populi, vox dei.' Vox populi, vox Dei is a Latin phrase meaning the voice of the people, the voice of God. Earlier, Elon Musk had also restored the account of former US President Donald Trump. For this also, he sought opinions from the people through polls.
After this announcement by Musk, the accounts of many celebrities including Kangana Ranaut can come back to India. Twitter suspended Kangana Ranaut in 2021 due to a tweet on Bengal Chief Minister Mamata Banerjee. Apart from this, accounts of people like singer Abhijeet Bhattacharya, actor Payal Rohatgi, and TV actor Sushant Singh were also suspended due to different reasons.
After January 6, 2021, when Trump's account was suspended, he had more than 88 million followers. The account has been activated again after 21 months at around 06.30 am on Sunday. More than 15 million users took part in the voting 52% answered yes and 48% said no. Although Trump has refused to use it after the account was restored.
Since taking charge of Twitter, Elon Musk has been involved in making major changes in the company. In retrenchment, they have removed more than 50% of the employees. He also launched the Blue subscription service in 8door which has been put on hold after the number of fake accounts increased. Apart from this, in the coming days, he has announced many other services like Long Video on Twitter.
For Latest Update from Sangri Today Like us on Facebook and Follow on Twitter. Fore Latest Video News Subscribe our channel on YOUTUBE. Also Join Our Telegram Channel