Sonia Balani had trouble doing this scene of The Kerala Story, received threats after its release
Sonia Balani, who became famous in the world of glamor by playing the role of Pihu in the TV serial Bade Achhe Lagte Hain, is currently in discussion about the film The Kerala Story. In this film, she played the role of Asifa who converts her friends to Islam.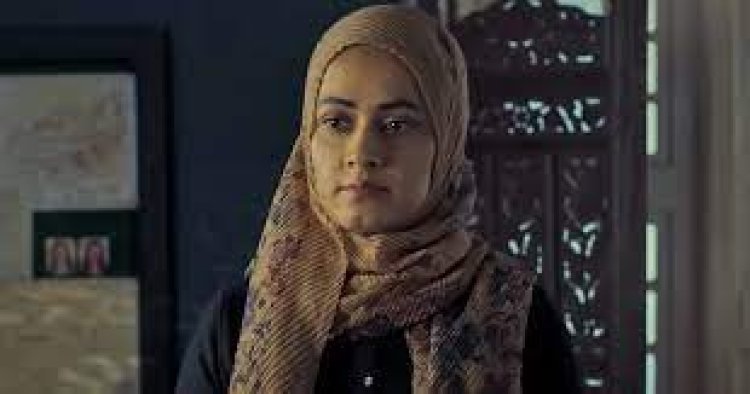 These days 'The Kerala Story', which is making a splash in the theatres, is not taking the name of stopping. Everyone who saw the film praised the story. This movie shows the conversion of girls, who are converted from Hindu to Muslim by Asifa. The role of Asifa is played by Sonia Balani. He has portrayed this gray-shade character very well. However, instead of praise for the kind of role, he is facing trolling.
In a recent interview with Hindustan Times, Sonia told how challenging it was for her to play this role. He is happy with the success of the film but is in no mood to celebrate it. Asifa is a gray-shade character who tries to convert her friends into Muslims by instigating them against Hinduism and succeeds in it too.
He said that it was not easy for him to do this role during the filming of 'The Kerala Story'. It was a role where he had to speak against Hindu deities.
Sonia told that in one scene she had to tell her co-star to 'spit and come'. This scene was to be done by that co-star with his real-life father. To say that this scene was only for the film, but it was not so easy for Sonia. She told that Asifa's suicide and everything else had entered her mind so much that even after coming home, she remained in the same mindset. A lot of changes were seen in his energy.
'Asifa' is a character full of selfishness and cunningness. Sonia Balani told that after the release of 'The Kerala Story' she got not one or two, but a lot of hate comments. Threats were given to her on social media, which scared her a lot. Sonia said that people have become very sensitive. After receiving threats, he stopped stepping out of the house. Sonia said that whatever happens, her family never left her side.