Shahrukh Khan's son Aryan announced the film
Shahrukh Khan's son Aryan announced the film: script is written by himself, said - can't wait to start shooting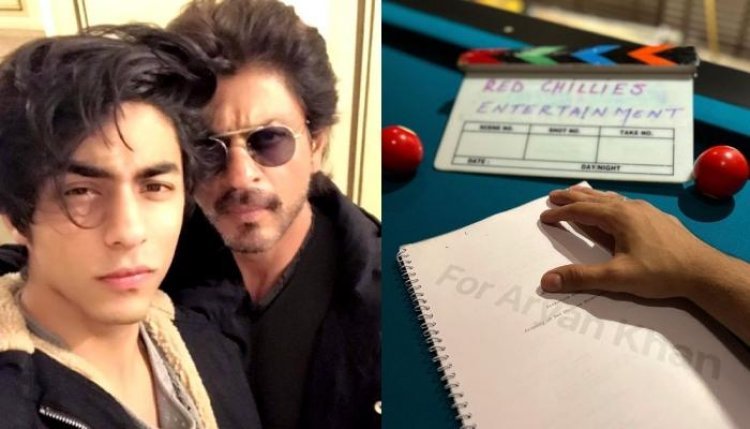 Shah Rukh Khan's son Aryan Khan has announced his first project. Star Kid himself has given information about this while sharing the post on social media. Aryan will start his career as a director through this project. Through the post, Aryan told that the writing work is almost complete and he will soon start shooting for the film under the banner of Red Chillies Production.
Aryan, the elder son of King Khan, announced his debut project by sharing a post on social media on 6th December i.e. Tuesday evening. While sharing the post, Aryan wrote- 'Writing is complete, can't wait for the shooting to start.' However, in the post, Aryan did not reveal whether he is working on a film or making a web series. The ones are
This is the first project of Aryan Khan's career. In such a situation, SRK fans are very excited about his new project. One user wrote on social media – 'Waiting to see your work.' While another user wrote – 'All the best to start your career.' The comment box is full of such reactions.