Divya Agarwal engaged to Apurva Padgaonkar
Bigg Boss OTT winner Divya Agarwal is currently engaged to Apurva Padgaonkar.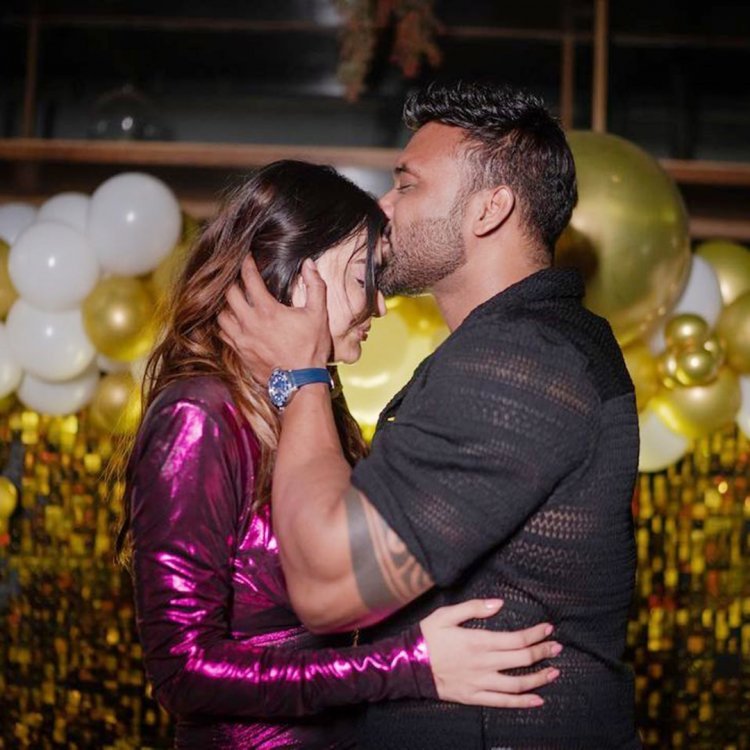 Bigg Boss OTT winner Divya Agarwal is currently engaged to Apurva Padgaonkar. Only a few months have passed since she called it quits with her longtime beau Varun Sood. Divya posted gorgeous pictures from the occasion along with the big announcement on her social media accounts. In the photos, Divya is seen showing off her distinctive engagement ring while simultaneously appearing startled and ecstatic. Divya tweeted some pictures and a cute caption along with them.
"Will I ever stop smiling? Probably not. Life just got more sparkly and I found the right person to share this journey with. His #BaiCo.. A forever promise. From this important day, I will never walk alone," she wrote.
Soon after the newlyweds posted photos, famous people gathered in the comments to congratulate them. "Whoa, whoa, whoa! And I overlooked THIS! Oh my God, I simply have the biggest heart for you, girl. I think this is the best birthday present I've ever received! "Rakshanda Khan penned. Pavitra Punia, on the other hand, responded to the post by saying, "Oh my godddddddddddddd.. yesssss.. you folks.. sooooooooo happyyyyy (sic)!"
For the uninitiated, the couple fell in love while filming the MTV reality show "Ace of Space" in 2018. Before taking part in the show, Varun and Divya were close friends. In the reality series, Sood expressed his love for Agarwal. They dated for four years before calling it quits in March of this year.
On her Instagram account, Agarwal revealed the news of her divorce from Sood. Agarwal attached a close-up photo of herself and a lengthy note that read, "Life is such a circus! Try to keep everyone happy, expect nothing that's true but what happens when self love starts declining ??" She continued, "No i don't blame anyone for anything that's happening to me.. I feel worked up .. and that's okay .. I want to breathe n live for myself .. that's okay!"
For Latest Update from Sangri Today Like us on Facebook and Follow on Twitter. Fore Latest Video News Subscribe our channel on YOUTUBE. Also Join Our Telegram Channel