Ronaldo-Messi clash in Al Nassr-Al Hilal joint team and PSG match
End of 15 years of football rivalry: Ronaldo-Messi clash in Al Nassr-Al Hilal joint team and PSG match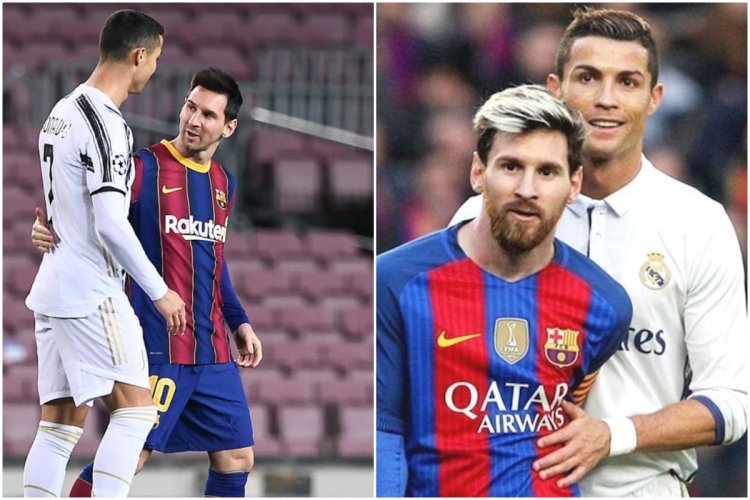 The rivalry between the two legends of football began 15 years ago. On Thursday, another rivalry between Cristiano Ronaldo and Lionel Messi was played at the Al Fahad Stadium in the presence of 68,000 fans. A friendly match was played between the joint team of Saudi Arabian club Al Nasr-Al Hilal, captained by Ronaldo, and Messi's club PSG. Football experts are calling this match the last clash of Ronaldo-Messi.
When both of them were face to face for the first time on 23 April 2008, then both were considered rising stars of the football world. The first match between the two ended in a goalless draw. Messi of Barcelona and Ronaldo of Manchester United had failed to make an impact. In the decades-long rivalry, Messi has won 16 and Ronaldo has won 9. 9 matches are drawn. Messi scored the first goal in this rivalry. This goal was scored in the final of the Champions League, thanks to which Barcelona won. Ronaldo scored his first goal in the year 2011 while playing for Real.
Messi and Ronaldo have played a total of 36 matches against each other. During this, Messi scored 22 goals while Ronaldo scored 21. Messi won the UEFA Cup four times while playing with Barcelona. Ronaldo won the UEFA Cup 4 times with Real Madrid. Also, he won this title once while playing with Manchester United. Ronaldo is the top scorer in the Champions League with 140 goals. Messi is second on this list. He has scored 129 goals. Messi won the Ballon d'Or, the biggest football title for 4 consecutive years while playing for Barcelona. This is a world record.
According to Forbes, Messi is the highest-earning player in the world with Rs 1080 crore. His off-field earnings are Rs 447 crores. Messi is associated with the biggest brands in the world. He is the brand ambassador of Adidas, Pepsi and Gatorade. On the other hand, Ronaldo ranks third on the Forbes list and is the second highest-paid footballer. Ronaldo earns 935 crores annually. 488 crores on the field and 447 crores off-field earnings. Ronaldo is the brand ambassador of companies like Nike and Coca-Cola. This year Ronaldo has gone to Al Nasr with a fee of Rs 1761 crores, which is a record.
For Latest Update from Sangri Today Like us on Facebook and Follow on Twitter. Fore Latest Video News Subscribe our channel on YOUTUBE. Also Join Our Telegram Channel