Revolt in Nitish's party in Manipur: 5 out of six MLAs join BJP
Revolt in Nitish's party in Manipur: 5 out of six MLAs join BJP, all upset over party's decision to walk out of NDA alliance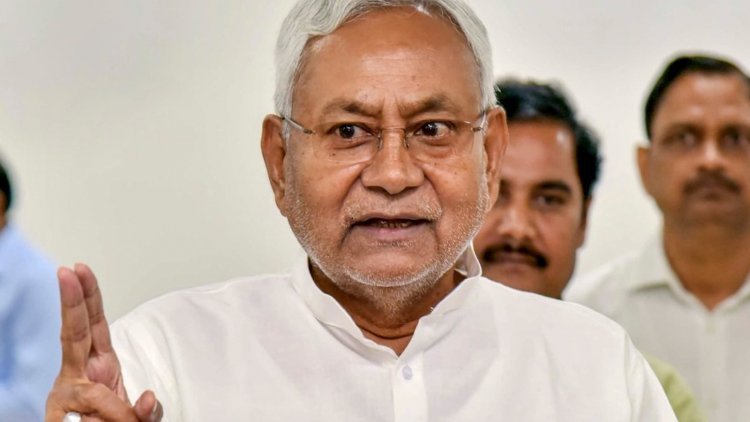 Revolt in Nitish's party in Manipur: 5 out of six MLAs join BJP
Ahead of the National Executive meeting of JDU to be held in Patna on Saturday, the party has suffered a major setback. In Manipur, 5 out of 6 JDU MLAs have switched sides. All have joined BJP. These include KH Joykishan, N Sanate, Mohammad Achhab Uddin, former Director General of Police AM Khaute and Thangjam Arun Kumar.
The Manipur Assembly Secretariat has also given information about the joining of these MLAs to the BJP. The JDU had fielded candidates for 38 seats in the Manipur Assembly elections held in March this year, out of which it won six. Now only one MLA is left in JDU.
It is being told that these MLAs were angry with JDU's decision to come out of the NDA alliance. It is believed that JDU MLAs in Manipur have taken this decision to join BJP after Nitish Kumar's announcement in which he had asked to withdraw his support to the BJP government in Manipur. At the same time, politics has also started on this. On one hand, JDU called it unconstitutional and on the other hand, BJP is welcoming those MLAs with an open heart.
Former Deputy Chief Minister of Bihar and presently Rajya Sabha MP Sushil Kumar Modi took a dig at JDU on this matter. He tweeted- Manipur is also JDU free after Arunachal. Very soon Laluji will free Bihar as well as JDU. Recently in Arunachal Pradesh also a JDU MLA joined the BJP.