NOC received for opening 27 B.Sc Nursing colleges without the recognition of INC
Professor's posts are vacant for a long time: NOC received for opening 27 B.Sc Nursing colleges without the recognition of INC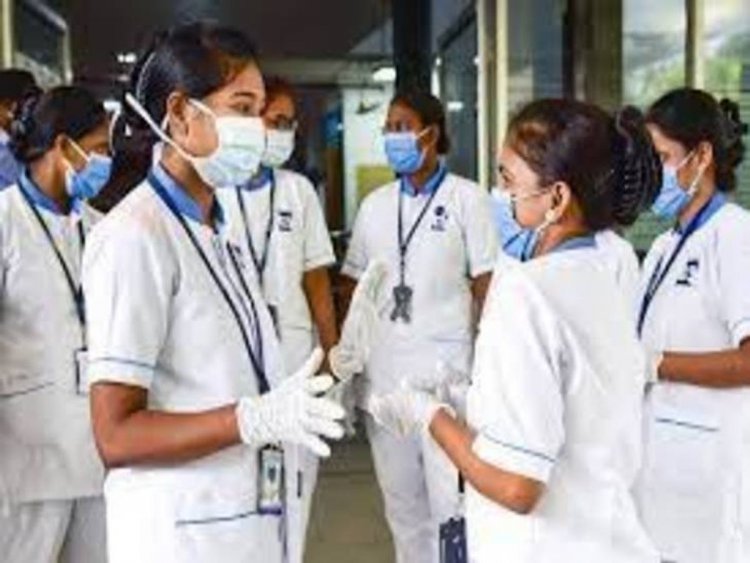 Along the lines of Medical College, NOC has been issued to open B.Sc Nursing College run by Rajasthan Medical Education Society (Rajmes). On the other hand, the recruitment of teachers in these colleges has not been done for the last two years. In such a situation, questions are being raised on how education will be done in new colleges. The government has issued NOC for the Nursing Colleges to be opened in Kumher (Bharatpur), Baran, Hanumangarh, Jaisalmer, Jalore, Jhalawar, Jhunjhunu, Nagaur, Pratapgarh, Rajsamand, Sawai Madhopur and Tonk for admission in B.Sc Nursing in the session 2022-23. It's over
Earlier, NOCs have also been issued for Dausa, Banswara, Sri Ganganagar, Bundi, Dungarpur, Sirohi, and Chittorgarh. Experts say that even though Rajasthan may become the first state in the country to open B.Sc Nursing colleges in every district, students here will not be able to properly serve patients in hospitals without qualified teachers. Omprakash Swamy, president of the Global Foundation for Nursing Profession, said that by not recruiting staff in new colleges, the standard of education will also fall.
As per the norms of the Indian Nursing Council New Delhi, each college shall have a Principal (One), Vice Principal (One), Professor (One), Associate Professor (2), Assistant Professor (3), Tutor (8), Executive Assistant (7), Must have Assistant Librarian (One), MTS (Ten) and Security Guard (Ten).
At present, 892 posts are lying vacant in more than 30 colleges in the state. In these 36-36 posts of principals and vice principals, 78 professors, 108 associate professors, 204 assistant professors and 430 tutors are lying vacant. There has been no recruitment for these posts for a long time.
Rajmesh has not yet recognized INC Delhi for new colleges. The effect of this will come that in the coming day's pass-out students from here will not be able to do jobs in states other than Rajasthan. At the same time, these students will also be deprived of other jobs at the center.
For Latest Update from Sangri Today Like us on Facebook and Follow on Twitter. Fore Latest Video News Subscribe our channel on YOUTUBE. Also Join Our Telegram Channel