Lingayat saint Shivamurthy Murugha Sharanaru arrested
Lingayat saint Shivamurthy Murugha Sharanaru arrested: Two minors accused of sexual harassment, case registered under POCSO Act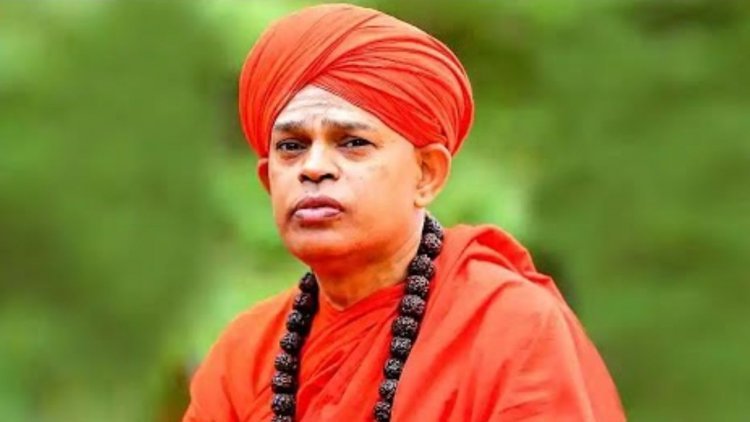 The Karnataka Police on Thursday took into custody Sivamurthy Murugh Sharanaru, an accused in the Lingayat Math sex scandal. The police are taking the saint to the police station, after which a medical examination will be conducted. Shiva Murthy can be arrested after a medical examination.
Today the Karnataka Police issued a lookout notice against the saint of Lingayat Math. Earlier today, a district court in Karnataka deferred the hearing on the bail plea of ​​a Lingayat saint. Along with this, the prosecution was directed to file an objection to the bail plea.
Shiva Murthy Murugha Sharanaru is accused of sexual harassment of minors. Two minors had complained of sexual harassment against him. Based on the complaint, the Mysore city police registered a case against Shivamurthy Murugha Sharanaru. A case has been registered against him under the POCSO Act.
The girls who made the allegations say that they study in a school run by the monastery, their age is 15 and 16 years. The saint sexually abused her for more than three and a half years. The victims left the hostel on 24 July and reached Cottonpet police station on 25 July. After this, on 26 August, he lodged an FIR against the Lingayat saint at Nazarabad police station in Mysore.
By issuing a Look Out Notice (LOC), it is decided that no criminal or fugitive can leave the country. Such notices are mostly used for immigration checkpoints and sea ports. By issuing this notice, the offender is banned from leaving the country.
For Latest Update from Sangri Today Like us on Facebook and Follow on Twitter. Fore Latest Video News Subscribe our channel on YOUTUBE. Also Join Our Telegram Channel