Karanvir Sharma Steals the Show with His Power-Packed Performance in Thriller Series 'Hunter Tootega Nahi Todega'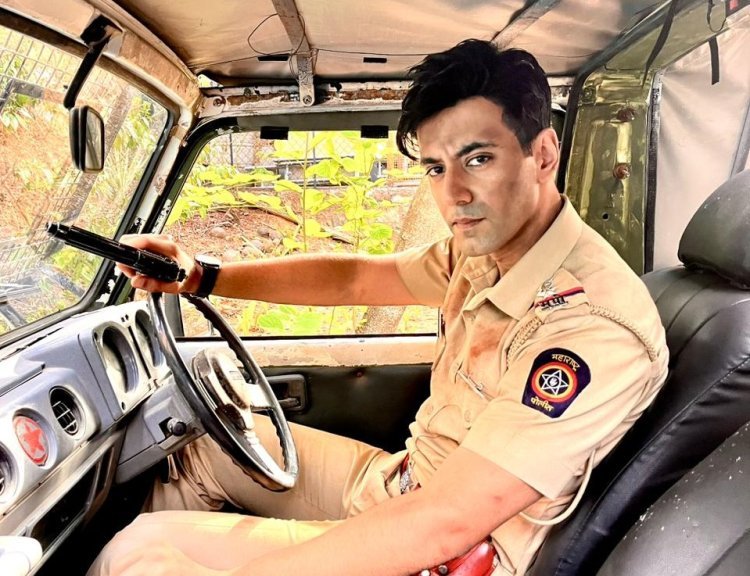 Karanvir Sharma Steals the Show with His Power-Packed Performance in Thriller Series 'Hunter Tootega Nahi Todega'
Karanvir Sharma has been receiving accolades for his outstanding performance in the recent thriller series 'Hunter Tootega Nahi Todega.' Known for his impressive acting skills, Karanvir has become one of the most loved actors in terms of action series and movies. The series has become one of the most watched on the platform, and Karanvir has gained a huge fan base over the years. This is why makers choose him for OTT platforms.
Karanvir Sharma's power-packed performance has yet again proved his mettle in the recent series 'Hunter.' In an interview, Karanvir spoke about his experience on playing a cop and how he nailed the role assigned to him. He stated that it was his first time working with actors like Suniel Shetty, Esha Deol, Rahul Dev, and Barkha Sen Gupta, but he had major scenes without them. However, the cast shared a great bond on set, which helped him learn and grow as an actor.
The filming of the series was not easy, but due to the supportive cast and production team, Karanvir was able to shoot in difficult conditions. He has done his own stunts during the filming and has met with accidents and injuries. Despite the challenges, Karanvir said his experience was amazing, and he appreciates the effort put in by the team.
Karanvir revealed that he had a tough year getting the right kind of roles, and as actors, they all aspire to do good work that is appreciated. However, one needs to find a balance between what runs the show (finance) and what runs creativity. He also expressed his admiration for Sunil Shetty, who supported young talent and was generous towards him. It was because of Sunil that he even made it to the posters of the series.
Karanvir Sharma has another web series due for release on a major platform, where he will be seen sharing screen space with Samantha. He was previously seen sharing the screen space with Yami Gautam in the movie 'A Thursday,' which was also the most watched movie on OTT.
Karanvir Sharma has once again shown his acting prowess in the recent series 'Hunter Tootega Nahi Todega.' His dedication and hard work have paid off, and he has gained a huge fan following over the years. With his upcoming projects, it is clear that Karanvir Sharma is a force to be reckoned with in the world of entertainment.