Kapil Sibal launched the website 'Insaaf Ke Sipahi'
Kapil Sibal launched the website 'Insaaf Ke Sipahi': Said- non-BJP Chief Ministers should join it, so that slavery ends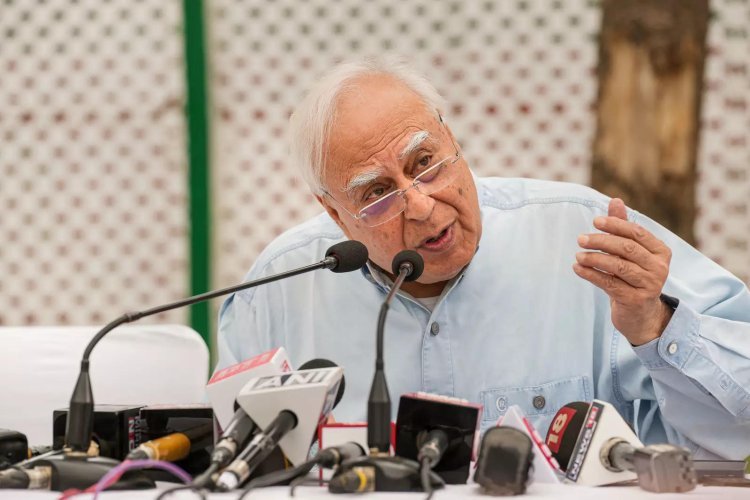 Former Congress leader and senior advocate Kapil Sibal has launched the website 'Insaaf Ke Sipahi'. He says that this platform has been started to fight the injustice of the central government. In the press conference on Saturday, Sibal said that my fellow lawyers and non-BJP Chief Ministers are requested to raise their voices against injustice through this website. So that slavery can be abolished.
It is for the people of the country and I think even Modi will not oppose it. Taking a jibe at the BJP, he said that he is not sitting to oppose PM Modi, but will reform him.
During this, while targeting the BJP, Sibal said that since 2014, the Center has overturned the governments of 8 states. No democratic country in the world does this by giving money or by taking money from people. They are playing with the constitution and the rights of the people. The government is misusing the anti-defection law.
Sibal has accused the opposition leaders of misusing central agencies. He said that the CBI cannot act without the permission of the Central Government. While ED can go anywhere without the permission of the central government. The fact is that today we are in a situation where the government is against the citizens of the country. But we want a government for the citizens, not against it.
During this, Sibal also referred to the recovery of Rs 6 crore in cash from Prashant, son of BJP MLA from Karnataka. He said that the MLA's son has not been arrested yet. Had the Congress leader's son been accused in this case, the situation would have been different. The former Union Minister asked whether ED had gone to Karnataka. Had he been a Congress leader, the agency would have reached his house by now.
Former Congress leader Sibal said that PM Modi is not doing everything wrong. Digitization and housing scheme are good plans, but where there is injustice, it is necessary to raise your voice and fight against it.
Sibal also made it clear that he is not forming a political party. He will clarify his agenda in this regard on March 11 through this platform at Jantar Mantar. Kapil Sibal, who was associated with the Congress for a long time, left the Congress last year. Later Samajwadi Party sent him to Rajya Sabha.