Kamal Rashid Khan's weight reduced by 10 kg: Said - I have spent 10 days in jail with water
Kamal Rashid Khan's weight was reduced by 10 kg: He said - I have spent 10 days in jail with water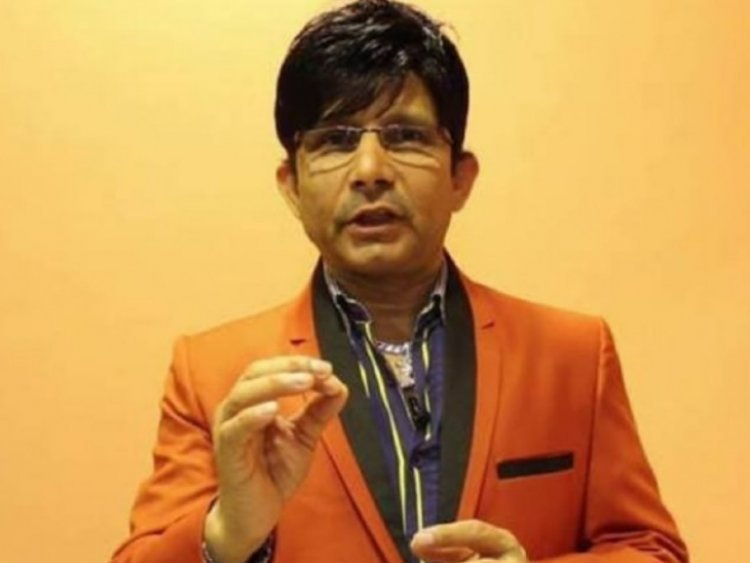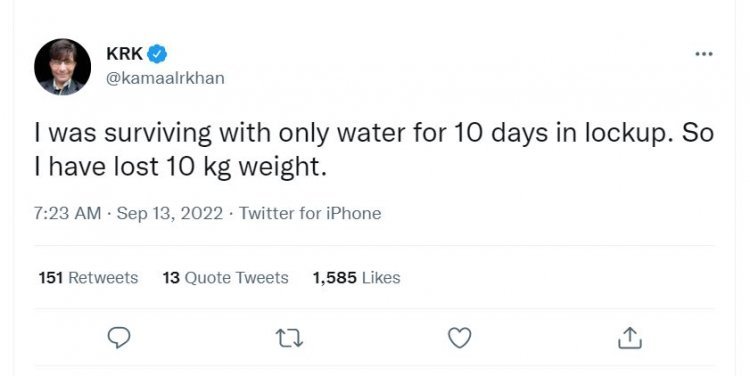 Actor and self-claimed film critic Kamal Rashid Khan aka KRK keep on posting new tweets every day after coming out of jail. Now recently KRK told how he lived in lockup for 10 days. KRK tweeted that he has spent 10 days in jail by drinking only water.
KRK wrote, "I was spending 10 days in lockdown by drinking only water. So I have lost 10 kgs." Earlier, KRK's first tweet after being released from jail was about his revenge. He wrote that he has come back to take his revenge. However, later on, on the second day, KRK retracted this while giving his explanation.
Giving his clarification, KRK wrote in the tweet, "Media is creating new stories. I am back and safe at my home. I do not need to take revenge on anyone. Whatever bad things happened to me, I will do it." I have forgotten. I believe it was written in my destiny." KRK was arrested for making objectionable tweets in the 2020 case.
KRK was arrested at Mumbai airport on August 30, he had come to Mumbai from Dubai for some work. After this, KRK was sent to judicial custody for 14 days. Actually, KRK had filed a case in 2020 for making objectionable tweets about the late actors Irrfan Khan and Rishi Kapoor. A case of sexual abuse was also registered against KRK at Versova Police Station in 2021. After being kept in jail for 9 days, the court has given conditional bail after a hearing in both cases.
KRK tweeted after the demise of Irrfan Khan (April 29) and Rishi Kapoor (April 30) in 2020. He wrote, 'I had said a few days ago that Corona will not go away until some famous people are not taken with them. Then I did not write the names because people would abuse me, but I knew in advance that Rishi and Irfan would go. I also know whose number is going to come next.