Retirement of Ishwar: Said – If Dhoni has given a chance, my career would have been different
Retirement of Ishwar, who won Ranji for the first time to MP: Said – If Dhoni had given a chance, my career would have been different Retirement of Ishwar, who won Ranji for the first time to MP: Said – If Dhoni had given a chance, my career would have been different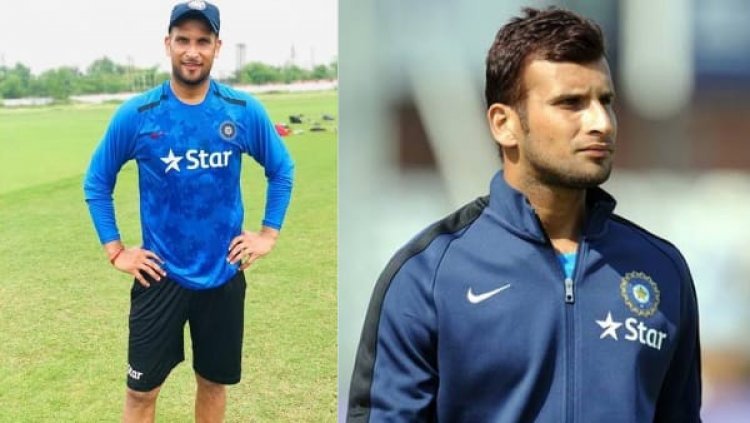 Madhya Pradesh fast bowler Ishwar Pandey, popularly known as Revanchal Express, has retired from international and domestic cricket. However, he will continue to play in international leagues like Road Safety. He was part of the Madhya Pradesh team that won the Ranji Trophy for the first time in June.
The 33-year-old fast bowler announced his retirement in a social media post on Monday. He is one of the unlucky cricketers in the country, who was selected in Team India but did not get the debut cap. Ishwar was selected in the Indian team for the New Zealand tour in 2014 but did not get a chance to debut.
Ishwar, 6 feet 2 inches, shared that pain with Dainik Bhaskar after retirement, saying, 'If Dhoni had given a chance, my career would have been different'. He said, 'Then I was 23-24 years old and my fitness was also very good. If Dhoni Bhai had given me a chance and I would have done well for the country, then my career would have definitely been different.
Sharing the memorable moments spent with captain Mahendra Singh Dhoni, Ishwar said- Once we were playing a match against RCB in Bangalore. When AB de Villiers came to bat, Mahi bhai handed me the ball and told me not to hit it with a yorker and bowl well. I beat de Villiers three or four balls and got hit in the fifth. There was one ball left so I thought I'd hit the yorker. I bowled a yorker and it became a low full toss. De Villiers got out on the same ball. After getting the wicket, Dhoni came to me and scolded me in a joking tone and said that you were forbidden not to bowl a yorker. Then later, patting his back, he said - Never mind, take care ahead.
On his retirement, this bowler said – I have retired to give a chance to the youth. Haven't played IPL for a long time, I felt like giving time to family and playing outside leagues. I thought I don't want to play IPL so why am I eating in place of a child? It is better to play a new boy in my place and reach the Indian team.
Ishwar bowled for half a dozen teams in domestic and league cricket. He played cricket for Madhya Pradesh, Central Zone, India A, Chennai Super Kings, Pune Warriors and Rising Pune Super Giants. Ishwar has also scored more than a thousand runs in his domestic career.