Join hands campaign of Congress will run for 2 months: will start on January 26
Join hands campaign of Congress will run for 2 months: and will start on January 26; Workers will deliver Rahul Gandhi's letter from door to door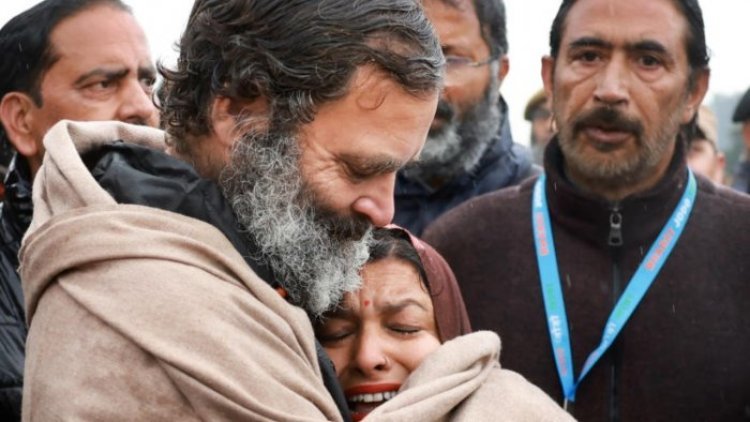 The 'Haath Se Hath Jodo' campaign of the Congress will start on January 26 and will continue till March 26. The party's national spokesperson Jairam Ramesh gave this information at a press conference in Kathua, Jammu and Kashmir. He said that Congress workers will go door-to-door campaigning and reach every house in 10 lakh polling booths in 6 lakh villages and 2.5 lakh gram panchayats, where they will hand over Rahul Gandhi's letter to the people.
The join hands campaign will run from 26 January to 26 March. During this campaign, the party will try to connect with the general public. Apart from this, a charge sheet of the failures of the BJP government along with a letter from Congress leader Rahul Gandhi will be distributed to every household. The purpose of this campaign will also be to generate new energy among Congress workers.
A review meeting was held on Thursday at the residence of Rajasthan's Urban Development Minister Shanti Kumar Dhariwal in Jaipur. Congress leader RC Khuntia said that this is the biggest campaign of Rahul Gandhi and Congress. Even after knowing about this, if any leader, office bearer or MP of Congress does not participate in it, then it will be serious.
He said that during the campaign every worker and office bearer of the Congress would visit the voters of the area to inform them about the schemes of the state government and the ideology of the Congress. The message which was given to the common people during the Bharat Jodo Yatra will now be taken from door to door under the Hath Se Hath Jodo campaign.
The Bharat Jodo Yatra, which started from Kanyakumari in Tamil Nadu on 7 September 2022, reached Jammu and Kashmir on 19 January 2023. In 125 days, Rahul passed through 13 states of the country. He will stay in Jammu and Kashmir for 9 days. The yatra will end on January 30. On Thursday evening, before entering Jammu and Kashmir, Rahul said at the Pathankot border, "I know the people here are in pain, I understand that everyone is hurt. Everyone is in trouble. I have come to share your pain." ' During this, a large number of supporters were present with Rahul.