IRIS music's 'Shukriya' redefines gratitude, released today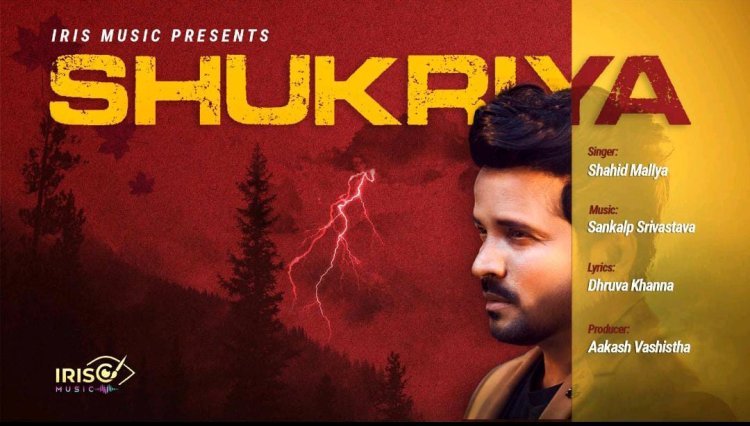 IRIS music's 'Shukriya' redefines gratitude, released today
Today marks a momentous occasion as IRIS music has released their very first track 'Shukriya' on 17th June today. The founder of IRIS music Aakash Vashishtha talk about the inspiration behind this track. A thought which says - "why we only say thank you when people fulfill their promises and why not say thank you when they fail to keep their promises". This beautiful track is a blend of soulful lyrics, captivating melodies and soothing vocals which is sure to leave you amazed.
'Shukriya' is sung by none other than Shahid Mallya whose voice makes this song even more rhythmic. Shahid Mallya has previously given his voice for amazing numbers such as 'rabba main to mar gya in Mausam, Ik kudi and Chitta Ve from Udta Punjab and Shauq from the film Qala. He is known for his euphonious voice and has won hearts of music lovers by his exceptional talent.
'Shukriya' is produced under the label IRIS music. The heartfelt lyrics is written by Dhruv Khanna, composed by Sankalp Shrivastav and sung by Shahid Mallya. 'Shukriya' is capturing hearts with it's amazing lyrics. It redefines the concept of gratitude for listeners.

The song released today and is already being loved by fans for it's amazing thought behind the project. It is for sure making it's place permanent in music lover's minds and their playlists. IRIS productions is known for their unique approach towards music and cinema. It has made a striking entrance to the industry, leaving us anticipated for what they have in stored for us in the coming future.