Iran is training Russia to fight: US said - Iranian soldiers are teaching Russian army to operate drones
Iran is training Russia to fight: the US said - Iranian soldiers are teaching the Russian army to operate drones; 4 days ago, kamikaze drones were fired on Kyiv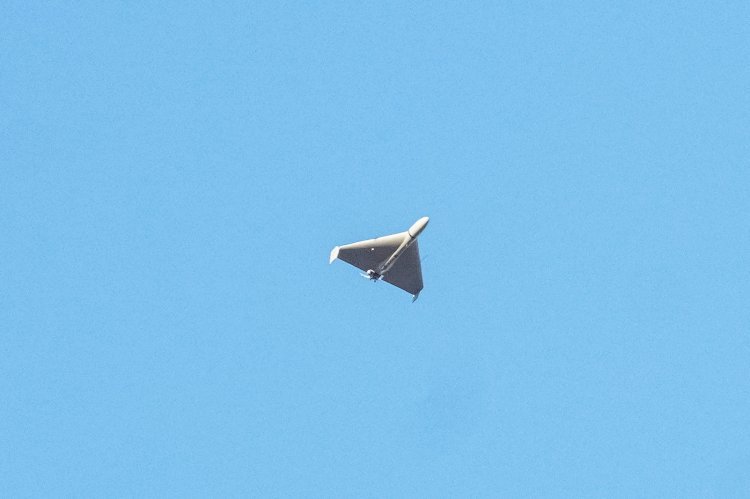 The Russia-Ukraine war has been going on for the last 8 months. Meanwhile, Russia has started using Iranian weapons in the war while intensifying its attacks. Now America says that Iranian soldiers in Crimea are training Russian soldiers to fight the war.
The White House issued a statement saying – Iranian troops were sent to Crimea to help Russian forces. He is teaching Russian soldiers to operate drones. Since then the attacks on Ukraine intensified. Actually, Iran sent kamikaze drones to Russia. 4 days ago i.e. on 17 October, they were attacked by drones in Kyiv.
US Defense Department Pentagon spokesman John Kerby said - the presence of Iranian troops in Crimea is evidence of Iran's direct participation in the war. They are helping Russia conduct drone strikes on Ukrainian citizens and infrastructure. Crimea is the same area that Russia annexed in 2014.
On October 17, Russia attacked the Ukrainian capital of Kyiv with a kamikaze drone purchased from Iran. 3 people were killed in this attack. The name of the kamikaze drone used in the attack was Shahid-136. This drone is considered Iran's most dangerous weapon. This Iranian drone is also called a suicide drone. Its weight is 200 kg. The range of this drone is 2500 km.
On October 10, Russia fired 83 missiles at nine cities, including the capital Kyiv. 12 people were killed in this. Russia did this major attack in retaliation for the blast on the Kerch Bridge. On October 8, Ukraine blew up Russia's Kerch Bridge. This bridge connects Russia with Crimea.
At the beginning of the Russo-Ukraine war that began on 24 February, Russia carried out major missile attacks on the Ukrainian capital Kyiv. However, Russia withdrew troops from Kyiv in April after a tough fight with Ukraine. Now attacks have been started on Kyiv again.
US National Security Adviser Jake Sullivan said that his intelligence network has learned that Iran wants to sell several thousand drones to Russia. There will be many weapons in these, which could have been used in the battle of Ukraine.
Russian President Vladimir Putin also accused Western countries of 'nuclear blackmail' a few days ago. He said that some big leaders of NATO are threatening to use nuclear weapons against Russia.
Then Putin said that if Western countries blackmail us about the use of nuclear weapons, then Russia will also respond with all its might. We can go to any extent to protect our country. For this Putin has signed a decree regarding the mobilization of the army.
For Latest Update from Sangri Today Like us on Facebook and Follow on Twitter. Fore Latest Video News Subscribe our channel on YOUTUBE. Also Join Our Telegram Channel