IIT Student Darshan Solanki Suicide Case: Mumbai Police files chargesheet, names Armaan too
IIT Student Darshan Solanki Suicide Case: Mumbai Police files chargesheet, names Armaan too; Mention of caste discrimination in Mother's statement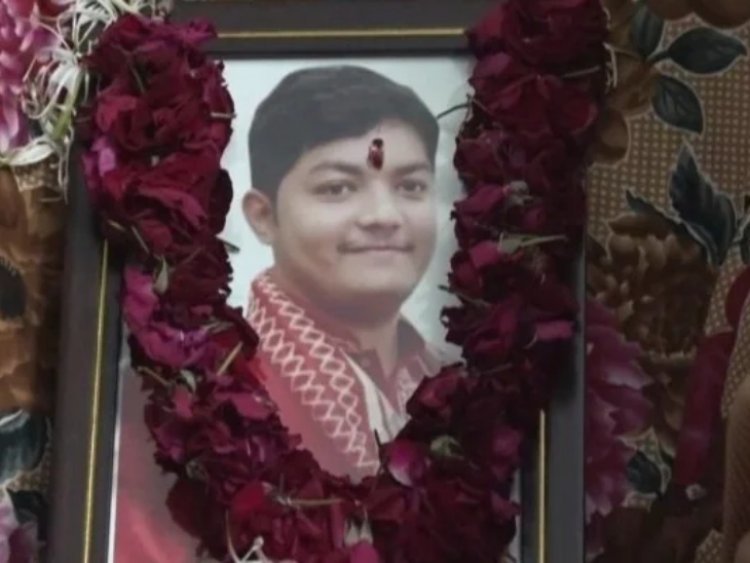 In the IIT-Bombay student Darshan Solanki suicide case, the Mumbai Police filed a charge sheet in the court on Tuesday. The charge sheet includes statements from Darshan's mother and sister. The claims that Darshan had called him a few days before the suicide and told him that there is caste-based discrimination against him.
When friends came to know about his caste their behavior changed. The charge sheet also names Darshan's friend Armaan Khatri, who was arrested for abetting Darshan's suicide. Presently he is out on bail. Police claim that Solanki had said objectionable things to Armaan about his religion. Armaan had threatened to kill him regarding this. Apart from this, the charge sheet includes statements from 55 witnesses including several students and professors.
It has been said in the charge sheet that in January 2023, during the vacation, Solanki again spoke to his sister about this. After this, on February 12, at around 12.20 in the afternoon, he spoke to his mother on the phone and said that he would come home on February 14. He should call all his relatives to meet him. Two hours after this, his father got a call about his son's news.
He told his sister and aunt that some students always told him that he was studying for free. Used to taunt him about this.
Arman Khatri, the accused arrested in the case, was granted bail by the court 22 days back. The special court in Mumbai had said that there was no evidence that Solanki was harassed based on caste discrimination or was instigated to commit suicide.
Along with this, the court had said that the allegations made in the suicide note were not enough to decide and punish Khatri had instigated Darshan to commit suicide. Khatri was arrested on 9 April. Justice AP Kanade had granted bail to Khatri on Saturday i.e. 6th May.
On February 12, 18-year-old Darshan Solanki, a student at IIT Mumbai, committed suicide by jumping from the seventh floor of the on-campus hostel. He was a resident of Ahmedabad, Gujarat. About three weeks later, the Mumbai Police received a one-line note from Darshan Solanki's room, in which it was written that Armaan killed me.