Underwater volcano found in Norway: present at a depth of 400 meters
Underwater volcano found in Norway: present at a depth of 400 meters; It is not lava but soil coming out from inside, and the height is only 2.5 meters.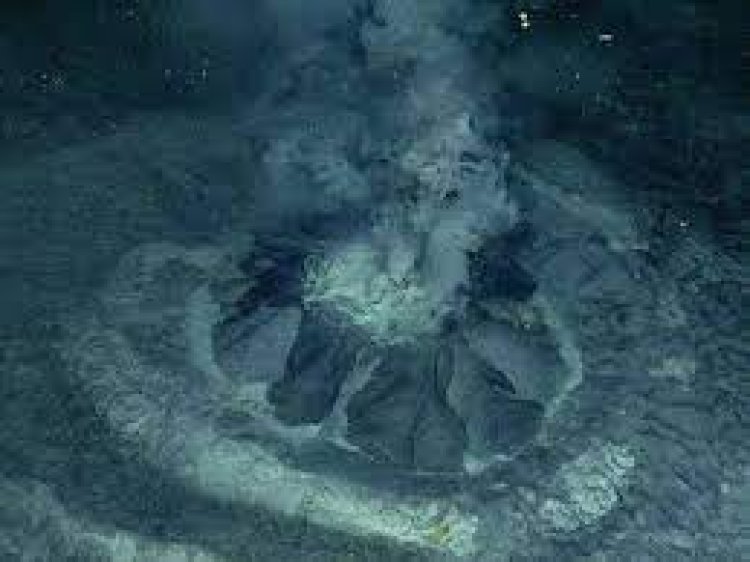 Scientists have discovered a volcano at the bottom of the Barents Sea off the coast of Norway. It is present at a depth of 400 m (1,312 ft). This is a mud volcano. According to scientists, this is the second mud volcano found in the Barents Sea. Earlier in 1995, Hakon Mosby Mud Volcano was discovered.
Scientists have named it 'Borealis Mud Volcano'. It is located inside a 300 m (984 ft) wide and 25 m (82 ft) deep crater in the sea. The diameter (diameter) of this volcano is 7 meters (23 feet) and it is 2.5 meters (about 8 feet) high. Methane gas is coming out of it. This gas is the reason for the rising temperature of the earth.
Mud volcanoes are also called mud domes. It is not lava but soil or slurry that comes out from the inside. Along with this, water and gas also come out. They are not actually volcanoes but because of their behavior, they are called volcanoes.
The soil coming out of it comes upwards along with the hot water inside the earth, which is called slurry. Typically, 86 percent of methane gas is released from mud volcanoes. Small amounts of carbon dioxide and nitrogen are also released.
Scientists from The Arctic University of Norway discovered this volcano with the help of the research vessel Kronprins Haakon engaged in a Remotely Operated Vehicle ie ROV Aurora. It is located 70 nautical miles south of Bear Island.
Professor Giuliana Panieri, head of Project AKMA, which collects information about methane activity on the ocean floor, said - The underwater volcano and the mud released from its eruption reminded me how alive our planet is.