High Court reprimanded the Panna collector: Said he acted like an agent of the ruling party
High Court reprimanded the Panna collector: Said he acted like an agent of the ruling party, and he should be removed from the post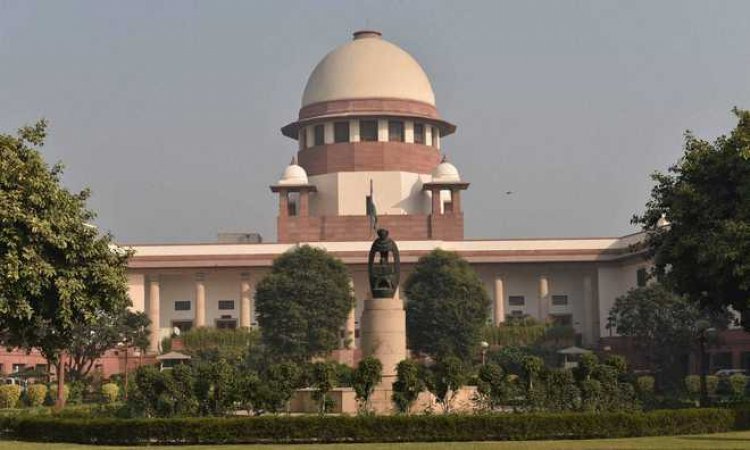 High Court reprimanded the Panna collector: Said he acted like an agent of the ruling party, and he should be removed from the post
'Panna collectors are acting like political agents. Action should be taken against it. They should be removed from the post'. Jabalpur High Court has reprimanded Panna Collector Sanjay Kumar Mishra in strong words. The court has also raised questions on the functioning of the collector. Recently, there were allegations of irregularities in the elections of Gunnaur district and district panchayat president of Panna. The matter was heard in court on Wednesday.
Congress leader Parmanand Sharma had filed a petition in the Jabalpur High Court regarding the vice-president election in Gunnaur, Janpad Panchayat held on July 27. The hearing in the matter took place on Wednesday. While sharing the video of the High Court's remarks on social media, former minister Arun Yadav attacked the officers who rigged the panchayat elections.
Congress supporter Parmanand Sharma got 13 votes, while BJP supporter Ramshiromani Mishra got 12 votes in the election of Vice President in Gunnaur Janpad Panchayat of Panna. The returning officer gave Congress leader Parmanand Sharma a certificate of victory of the district vice-president. Still, BJP leader Ramshiromani Mishra, the lost candidate, appealed to the collector due to the ink being stuck in the middle of the ballot paper of one vote.
After cancelling the vote, the collector got 12-12 votes equal to both the candidates and got the slip picked up the next day. In this, the slip in the name of Ramshiromani Mishra came out and he became the vice-president. Objecting to this, the Congress leader filed a petition in the High Court.
In the matter, Collector Sanjay Kumar Mishra says that I am not aware of the High Court's comment. The elections have been conducted with rules and transparency.