Sri Lankan President said - Prime Minister Modi saved us, India was with us in difficult times
Sri Lankan President thanked India: Wickremesinghe said - Prime Minister Modi saved us, India was with us in difficult times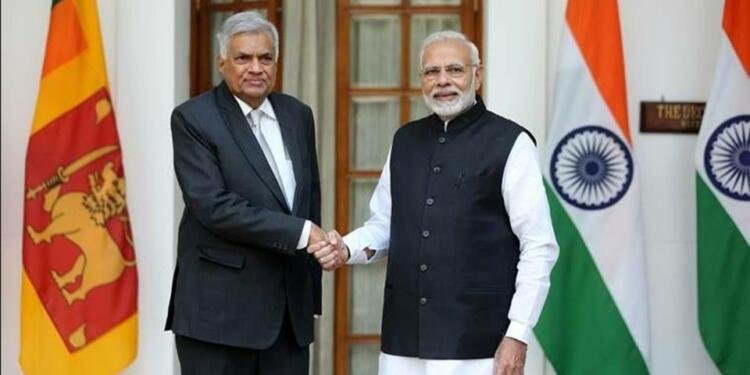 Sri Lankan President Ranil Wickremesinghe has thanked India and Prime Minister Narendra Modi for their support in difficult times. Ranil said- Our country is passing through the most difficult time in its history. We thank India and especially Prime Minister Narendra Modi for the life-saving breath given to him during this period.
When Wickremesinghe was sworn in as the President of Sri Lanka last week, Modi congratulated him over the phone. Modi had said – I am happy that Sri Lanka, despite the difficulties, has not deviated from the path of democracy.
After seven days of stagnation, work resumed in the Sri Lankan Parliament on Wednesday. During this, Ranil gave a speech. Said- The world is aware of our situation. Many countries and organizations have helped us, but I would like to mention India in particular here. The help we got from India is unmatched. India is our closest neighbour. At a time when we are trying to stand on our feet again, India is with us.
The Sri Lankan President further said- India under the leadership of Prime Minister Modi gave us the breath to live life again. On behalf of our country and all of you, we thank the Government of India, Prime Minister Modi and its people.
Since January this year, the Indian government has given the assistance of about $ 4 billion to Sri Lanka. This includes fuel, cash reserves and food items. According to one figure, the Sri Lankan government still needs $5 billion for six months' needs. In this country with a population of 20 million, the situation is slowly moving towards peace.
According to media reports, apart from the US and Japan, India also wants the IMF to give a loan to Sri Lanka as soon as possible so that there is no starvation crisis and China does not get a chance to expand again. It is believed that this week Sri Lanka will get the installment from the IMF.
Last week, Wickremesinghe defended former President Gotabaya Rajapaksa. Wickremesinghe had said – the situation in the country is not such that Gotabaya should return. If the former president returns to Sri Lanka, it is certain that the protests will flare up once again. Flames can rise again in the country.
In April, lakhs of people took to the streets in different cities against Gotabaya. Prior to this, his brother and former Prime Minister Mahinda Rajapaksa had left the country. On July 13, Gotabaya also fled from Colombo to Singapore via the Maldives.
For Latest Update from Sangri Today Like us on Facebook and Follow on Twitter. Fore Latest Video News Subscribe our channel on YOUTUBE. Also Join Our Telegram Channel