Fire in 42-floor building in Changsha, China
Fire in 42-floor building in Changsha, China: 36 fire tenders and 280 firefighters reached the spot; no casualties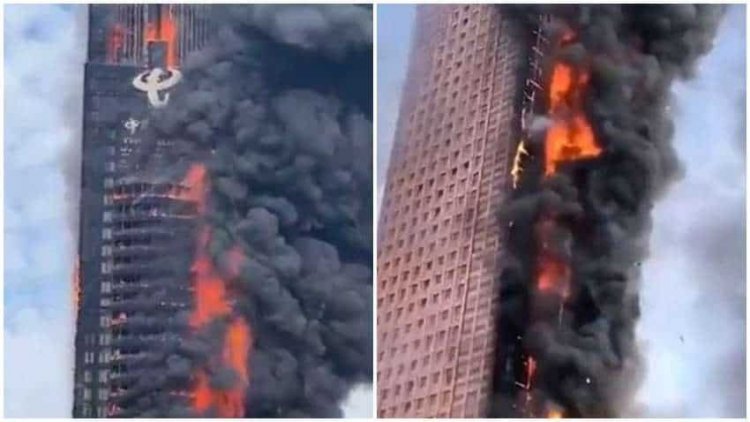 A massive fire broke out in a 42-storey building in the Chinese city of Changsha on Friday. In this building, there were offices of many other companies including the government telecom company. However, there is no information about any casualties in the incident yet.
According to media reports, 36 fire tenders and 280 firefighters are present at the spot for the rescue operation. The fire was brought under control a few hours later.
The video of the fire in the building was captured on the CCTV camera. Flames and black smoke are seen flying in the sky from the building. It is also visible in the video that the exterior of the building has turned completely black.
Neighbours came to know about the smoke coming out of the building and called firefighters. Changsha, the capital of Hunan province, has a population of about 10 million. The building also housed the office of state-owned telecommunications company China Telecom.
For Latest Update from Sangri Today Like us on Facebook and Follow on Twitter. Fore Latest Video News Subscribe our channel on YOUTUBE. Also Join Our Telegram Channel