ED summons Telangana CM's daughter: K Kavitha seeks a week's time from agency, Delhi liquor policy matter
ED summons Telangana CM's daughter: K Kavitha seeks a week's time from the agency, Delhi liquor policy matter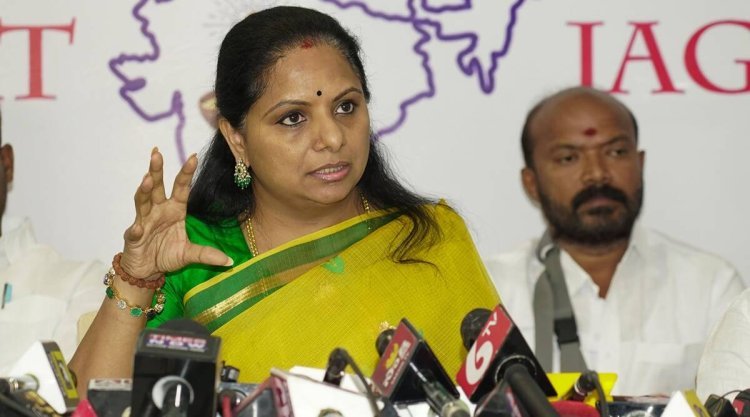 The Enforcement Directorate (ED) has summoned Kavitha, daughter of Telangana CM K Chandrasekhar Rao (KCR), for questioning on March 9 in connection with the Delhi Liquor Policy case. Kavita has sought a week's time from ED on this. She said she would fully cooperate with the probe agency but would seek legal opinion on the date of her statement in view of her proposed dharna on March 10 in Delhi in support of the Women's Reservation Bill. She reached Delhi on Wednesday evening.
Kavitha, a Bharat Rashtra Samithi (BRS) leader and member of the Telangana Legislative Council, was earlier questioned by the CBI in Hyderabad. In the interrogation held on December 12, K Kavita was interrogated for about seven hours.
The ED is probing the money laundering complaints in the Delhi Liquor Policy case. A day earlier, a Delhi court had ordered Hyderabad-based businessman Arun Ramachandran Pillai to be sent to ED custody till March 13. Arun is considered close to K Kavita. Pillai is alleged to have sent Rs 100 crore to the Aam Aadmi Party for a change in the liquor policy. The court had sent another liquor baron Amandeep Dhall to judicial custody till March 21.
The ED alleges that K Kavitha is part of the "South Cartel", which made money through bribery by changing Delhi's liquor policy. Delhi's liquor policy, launched in November 2021, was ordered by Lieutenant Governor VK Saxena for a CBI probe. After this, the policy was withdrawn.
Both the ED and the CBI have alleged that bribes from the "South Cartel" lobby led to irregularities in the liquor policy change. The South Cartel allegedly included K Kavivat, and Maganuntha Srinivasalu Reddy, a YSRCP MP from Andhra Pradesh. Were.
Manish Sisodia, the Minister of Excise Department of the Delhi Government, is lodged in Tihar Jail in connection with liquor policy. Sisodia was arrested by the CBI on February 26 after nearly 8 hours of questioning.