Comedian Vir Das' show postponed due to protest
Comedian Vir Das' show postponed due to protest: Wrote for the audience- I am sorry for the inconvenience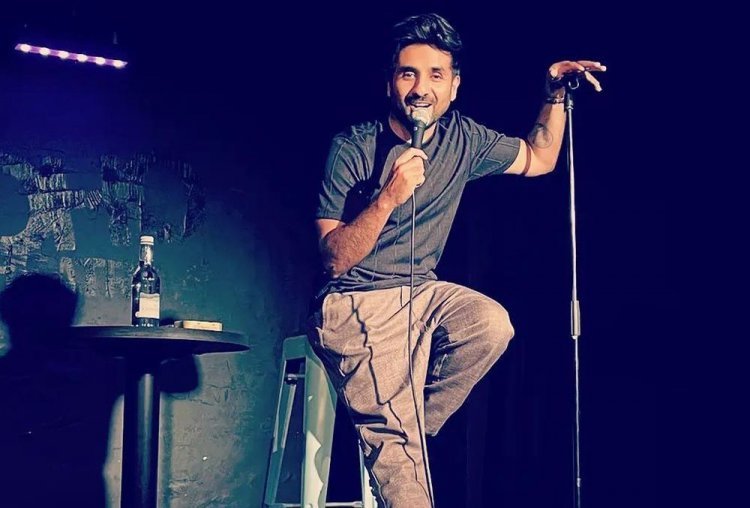 Standup comedian Vir Das's show has been postponed. The comedian himself has given this information on Instagram. Actually, on November 10, ie today, Veer's show was to be held in Bangalore. But if the news is to be believed, the show has been postponed due to heavy opposition from Vir Das.
After a huge controversy, he finally, breaking his silence has given clarification on the matter. Sharing the video on social media, Veer wrote – I made this video after one of my shows. I am not interested in being used for media spectacles or headlines. I am an artist, I have not been in the news. There are many speculations about my content. I have full faith in my art and audience. I humbly ask you to watch it till the end and share if you like it.
Sharing the post on his Instagram handle, Vir Das wrote- 'Due to difficult circumstances, we are postponing the Bangalore show. New details and dates will be announced soon. Apologizing to the audience, Veer wrote the caption – See you soon Bengaluru BMS will give you a refund. You also have the option to get it transferred to a new date.
Let us tell you that a few days ago, Hindu Janajagruti Samiti claimed that this show of Vir Das would hurt Hindu sentiments and present a wrong image of India in front of the world. Not only this, but the organization had also lodged a complaint with the police against Vir Das, in which serious allegations were made against Veer for hurting religious sentiments. Veer's show has been postponed due to heavy opposition from the organization.
In the complaint, the chairman of the committee said that we had already received the news that Indian American comedian Vir Das's show is going to be held at Chowdia Memorial Hall in Malleswaram. Even before this, the comedian has given lewd statements about the Prime Minister of the country and women at the John F. Kennedy Center in Washington. Due to this, the comedian has tarnished the image of India abroad.
Last year, the comedian had said during the show- 'We worship women during the day and rape women in the night'. In such a situation, after the committee's FIR, Vir Das has come into the limelight once again.
This isn't the first time this is happening. Earlier also stand-up comedian Munawwar Farooqui's Bengaluru show was cancelled. Also in September, comedian Atul Khatri's show was also cancelled. However, the police claimed that the organizer had not given permission for the show. In such a situation, now it will be very interesting to see whether the comedian gets permission for the show or not.