Budget session: After Manish Sisodia goes to jail, this time Kailash Gehlot will present the budget
Budget session of Delhi government from today: After Manish Sisodia goes to jail, this time Kailash Gehlot will present the budget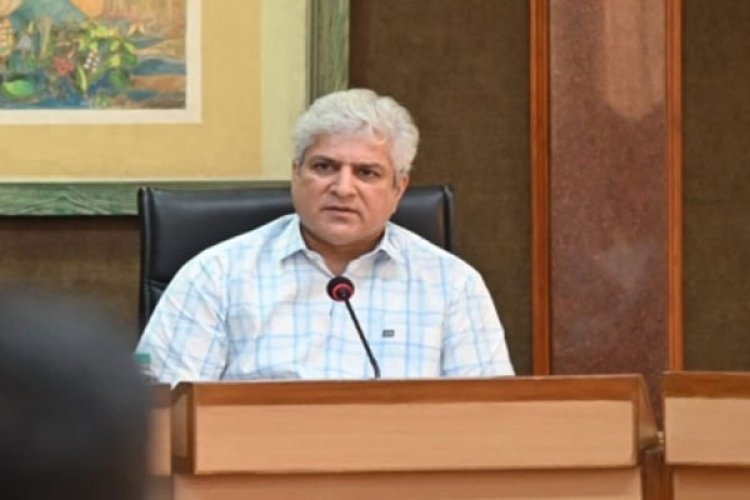 The budget session of the Delhi government is starting on March 17. AAP government's Finance Minister Kailash Gehlot will present the budget for 2023-24 in the assembly on March 21. The budget session of the Delhi Assembly will begin with LG V K Saxena addressing the House. The achievements of the government will be counted in this.
In this budget, maximum money is expected to be given for infrastructure projects like roads and double-decker flyovers. There can be a special focus of the government on health and education.
Finance Minister Kailash Gehlot will present his first budget in the assembly. The Enforcement Directorate (ED) has arrested Deputy Chief Minister Manish Sisodia in the Delhi liquor policy scam case. After this Sisodia resigned. He also held the finance portfolio. Later, the charge of the Finance Department was handed over to Gehlot.
On Thursday, a meeting was held under the chairmanship of Leader of Opposition Ramveer Singh Bidhuri. It was attended by BJP MLAs Mohan Singh Bisht, Vijender Gupta, Omprakash Sharma, Jitendra Mahajan, Anil Vajpayee, Abhay Verma and Ajay Mahawar. It was told in the Legislature Party meeting that two ministers of the Kejriwal government are in jail.
The government is accused of several scams including liquor scams, hawala scams, espionage scams, classroom scams, water board scams, advertisement scams, electricity subsidy scams, construction workers scams, DTC scams and makeshift hospital scams. In such a situation, the government has no moral or constitutional right to work, so a no-confidence motion will be brought against the government. Bidhuri expressed dissatisfaction over the short duration of the budget session.
According to sources, with the increase in tax revenue in this budget, the government's budget for 2023-24 could be close to Rs 80,000 crore. The government's annual budget size for 2022-23 was Rs 75,800 crore and in the previous year, it was Rs 69,000 crore.
According to sources, this year the Delhi government will focus on plans to beautify and modernize the infrastructure. The government will beautify all 1400 km long PWD roads. A proposal can be presented to spend about 20 thousand crore rupees in 10 years for the entire project.
In eight years, 28 flyovers and underpasses will be ready. The government will present a proposal to construct 30 flyovers, underpasses and bridges in the budget so that there is no jam in the city. Three double-decker flyovers will be built. Vehicles will run on the lower two decks and the metro will run on the upper deck.
For Latest Update from Sangri Today Like us on Facebook and Follow on Twitter. Fore Latest Video News Subscribe our channel on YOUTUBE. Also Join Our Telegram Channel