700 Indian students from Canada will be sent to the country
700 Indian students from Canada will be sent to the country: Security Department said – Visa documents of students are forged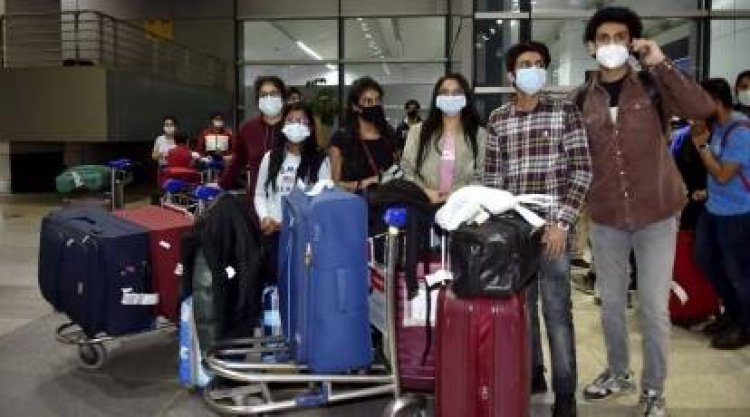 The Justin Trudeau government of Canada had decided to send 700 students from India to their country. The Canadian Border Security Force Agency (CBSA) has issued deportation notices against all these students. According to media reports – all these students reached Canada in 2018 or later under the study program. The offer letters submitted by these students at the time of admission were found to be forged in the investigation.
According to the reports – the investigation of this matter was going on for some time. Some students had even completed 2 years of diploma courses. After this, he applied for a work permit. If he had achieved this, he would have also achieved permanent residence status in Canada.
In this episode, he also had to submit documents to the Immigration Department. He also submitted these documents. Here when his documents were verified, they were found to be fake.
According to the report of the news agency IANS, these students had approached the Education Migration Service of Jalandhar for study visas. This agency is run by an agent named Brajesh Mishra.
It is alleged that Brajesh took 16 to 20 lakh rupees from each student for a visa. It also included admission fees and other charges. However, it did not include an air ticket and security deposit.
Indian students had also submitted admission offer letters. This is a necessary document for permanent residence or work permit. These documents are closely scrutinized before issuing the visa. After this there are interviews.
A large number of applications from students who want to go abroad on a study basis in Punjab are rejected. The main reasons for this are fake bank statements and birth certificates, and fake documents prepared regarding the education gap. These cases are caught in the investigation.
In 2020-21, Australia's Department of Home Affairs caught more than 600 such cases related to Punjab, Haryana, in which fake documents were used to obtain an education visa to Australia.
The number of such cases detected by the High Commission of Canada in a year is more than 2500. Similar cases have also been caught by New Zealand, Britain and the American Embassy. Canada's visa rejection rate shot up to 41% last year. Before Kovid it was 15%. According to many experts, due to this, due to Kovid, the application is pending for 2 years. According to the new report of the Standing Committee on Citizenship and Immigration, 225,402 applications for study visas were processed in 2021 and 91,439 of them were rejected.
For Latest Update from Sangri Today Like us on Facebook and Follow on Twitter. Fore Latest Video News Subscribe our channel on YOUTUBE. Also Join Our Telegram Channel