Big accident on the sets of Akshay Kumar's film: 19-year-old boy fell 100 feet from the fortification
Big accident on the sets of Akshay Kumar's film: 19-year-old boy fell 100 feet from the fortification, serious head and chest injuries… condition critical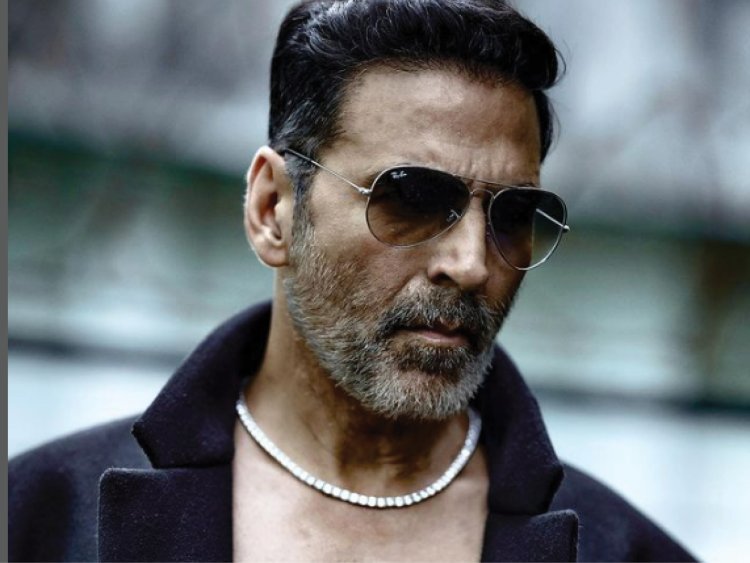 Akshay Kumar's upcoming film 'Vedat Marathe Veer Daude Saat' is in discussion these days. Recently, news has come to the fore that a significant accident has happened on the shooting set of this film. During the shooting, a 19-year-old boy fell 100 feet from the fortifications of the fort. If sources are to be believed, this young man is seriously injured. He is being treated at a private hospital in the city. This boy's name is Nagesh Khobre.
According to the reports, the film's director Mahesh Manjrekar has been shooting for his upcoming film 'Vedat Marathe Veer Daude Saat' in Panhalgarh for the last few days. Last Saturday around 9 pm, Nagesh lost his balance while shooting on the fortifications of Panhalgarh and fell down 100 feet.
According to the information received, Nagesh was caring for the horses that had come for the shoot. Only then he went to the fortification to talk on the phone. After finishing the conversation, he was going down from the fortification, when he lost his balance and fell down on the outside of the fortification. When the people present there saw this, they immediately came down from the fortification with the help of a rope to help him, then with the help of that Nagesh was brought up.
Nagesh suffered serious head and chest injuries after the accident. Soon after, Nagesh was sent to Kolhapur, where he was admitted to the CPR hospital in Maharashtra. But due to his critical condition, he was shifted to a private hospital where he is undergoing treatment. Panhala police reached the spot after getting information about the incident, but till now no official statement has been issued by the police or Mahesh Manjrekar's team.
Director Mahesh Manjrekar will make this film of Akshay Kumar. The film will be released on the occasion of Diwali in 2023. Apart from Marathi, it will also be shown on screen in Hindi, Tamil and Telugu languages. Apart from Akshay, actors like Jai Dudhne, Utkarsh Shinde, Vishal Nikam, Hardik Joshi, Satya, Nawab Khan and Praveen Tarde will be seen in lead roles in the film. Please tell that even before this Khiladi Kumar has appeared in the role of Chhatrapati Shivaji.