Ankur Chandrakant, with his decade-long experience, has created exceptional positive developments in cyber forensics and cyber intelligence
With three EdTech startups, one media and entertainment startup, and an NGO, the forensic and cybersecurity expert creates an outstanding feat of his in the industry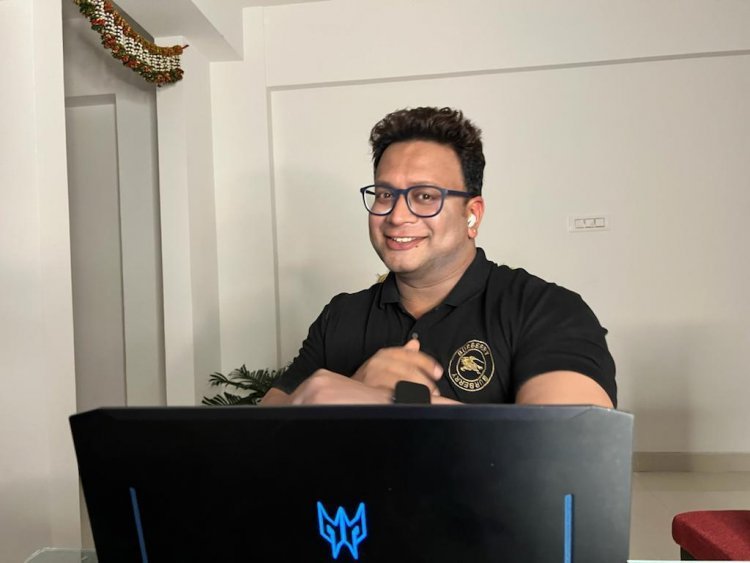 Ankur Chandrakant, with his decade-long experience, has created exceptional positive developments in cyber forensics and cyber intelligence
What really helps people gain the prominence and prestige they desire in their careers, and journeys in life is a common question that many have wondered over the years. It is time to discuss a certain success story that has broken barriers, and with acquiring more and more knowledge has proved to the world how opportunities must be utilized and optimized and how new opportunities must be created consistently to continue moving forward in one's journey. This is something Ankur Chandrakant did in the digital forensic world and who today has taken over several niches of the whole of the digital realm with several certifications and affiliations with top companies worldwide.
Not just as a passionate business owner, the forensic and cybersecurity expert also has made his name prominent as a trainer and mentor to many, especially over 750 women, guiding them to glory free of cost. He has run cyber awareness programs for students at varied schools and colleges and, most importantly, runs his NGO called eProtect Foundation for empowering women and offering cyber victims free counselling and legal aid. Having a decade-long experience in the industry has helped him make enormous positive developments in the same, with expertise in cybersecurity and professional hacking.
The B.Tech in Computer Science graduate and M.S. (Cryptography, Cryptanalysis, Cyber Forensic, and Counter-Terrorism) has always been a motivated individual and, over the years, has worked with some of the most renowned global companies. However, for his genuine aim to work for bettering the lives of others and uplifting sections of society, he started his own companies like Cyber Radix, VCLAP, and eProtect in Dehradun, India.
Ankur Chandrakant confesses how he finds peace in spreading his knowledge and mentoring youngsters with his free online cyber training, and has so far impacted the lives of over 100000 users and students. This is one of the reasons that made him earned several awards and honors, which ignited more motivation in him to scale his EdTech startups and his NGO.
He also has a presence in the DeFi sector with $9.4 million in crypto assets as per CertiK and PeckShield's audit. He has even invested in many crypto-mining rigs across Brazil, Barcelona, and Dubai. He now aims to grow the sum to $30 million in order to build cyber schools and hospitals in India under his #EachOneTeachTwo #AbSuccessParSabkaHak initiative.
For Latest Update from Sangri Today Like us on Facebook and Follow on Twitter. Fore Latest Video News Subscribe our channel on YOUTUBE. Also Join Our Telegram Channel