Why chose a saffron bikini for Besharam Rang ?: Siddharth Anand now broke his silence
Why chose a saffron bikini for Besharam Rang ?: Siddharth Anand now broke his silence and said – the colour was good according to the background; there was no wrong intention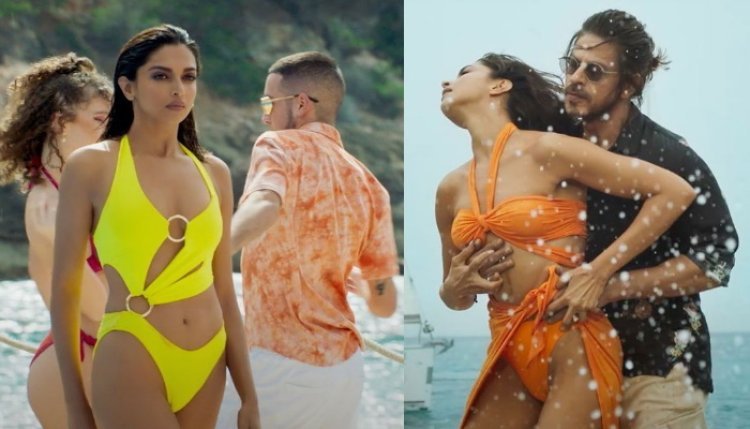 Director Siddharth Anand has now gone and spoken on the saffron bikini controversy. Siddharth said that he knew that he was not doing anything wrong, so there was no question of being afraid. He also said that the saffron colour was chosen randomly. There was no specific reason behind this. The saffron colour was pleasing to look at and that's why it was included in the costume.
Siddharth Anand was speaking at the recent News18 Rising India Summit. In this event, he spoke openly in a saffron bikini for the first time. He said, 'We were in Spain, and at the same time suddenly this colour was chosen.
We never thought about it. The colour was looking good. The background of the shoot was sunny, the grass was also green. Apart from this, the water was also absolutely blue. The saffron colour was shot more in this background. We thought that when the audience sees it, they will understand that the intention behind it was not at all wrong.
Before the release of the film, there were a lot of controversies regarding Besharam Rang. However, despite so much controversy, none of the actors or makers associated with the film gave any reaction to this. He remained silent in the whole matter.
Now Siddharth Anand said that he or any member associated with the film had no fear about it as they knew that they had not shown anything objectionable in the film. There were a lot of hues and cry about the film.
In fact, Deepika Padukone wore a saffron-coloured bikini in the song Besharam Rang. People opposing this said that it is not right to use holy colours like saffron for bikinis. He believed that saffron colour is a symbol of Hinduism and Deepika is wearing this colour and dancing to a song with lyrics of Besharam, which is quite objectionable.
Pathan has created history by collecting more than 500 crores. It is the first Hindi film to have achieved this feat. Siddharth was asked why Hindi films were not running after Covid. In response, he said, 'The films which flopped were made before the pandemic.
The mindset of the audience changed after the pandemic. The way of watching movies has also changed to a great extent. However, War and Pathaan proved that if films are made keeping in mind the audience and better cinematic experience, then they will definitely be successful.
Pathaan has so far done a domestic collection of 523.15 crores. It is the highest-grossing film made in the Hindi language. It has also left behind the Hindi version of Bahubali 2. The film has done a worldwide business of 1049.69 crores so far.