Violence at iPhone plant in China due to Corona restrictions
Violence at iPhone plant in China due to Corona restrictions: Guards-workers clash; Employees angry about food, medicine and salary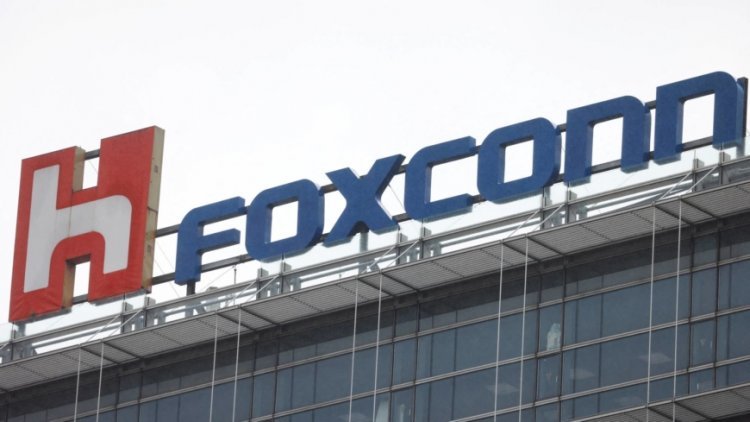 Violence has started in China's iPhone plant over strict corona restrictions. Hundreds of workers clashed with security personnel at an iPhone maker Foxconn Technology plant in Zhengzhou. Many videos and photos of this violence are also coming out on social media.
Bloomberg has also published a report based on the photos and videos received by them. In this report, it was said that due to Corona, there are strict restrictions in the plant for a month. The employees are protesting for food, medicine and salary.
In one such video, it is seen that some workers clashed with the guards dressed in white. In another video, guards are seen kicking a worker lying on the ground. During this, slogans of fight-fight are also being heard. In another video, the crowd surged past the barricades, surrounded the police car and started shaking the vehicle while shouting loudly.
In another video, angry workers surrounded the manager in the conference room. He was questioning his Covid test. A worker said, 'I am scared about this place, we all might be Covid positive now.' Another person said, 'You are sending us to death.' According to eyewitnesses, this protest started due to non-payment and apprehensions of spreading the infection. Many workers have been injured in this.
This iPhone City has a workforce of more than 2 lakhs. Most of them are being forced to live in isolation. Not only this, they have been getting very simple food for a long time and are also dependent on others for medicines. In such a situation, many people fled from the plant last month. Foxconn and the local government have now promised higher wages and better working conditions to attract new workers.
China's tech reporter Viola Zhou said workers are also disappointed with the change in contract. They were promised a 6,000 yuan bonus for working for two months, but now the management has said the workers will have to stay until March. If he gets Kovid and is isolated then he will not get the money.
He also said that the workers are given food made of potatoes and cabbage. Garbage is also being deposited in the hall itself. At the same time, there has also been talking about mixing Covid and non-Covid patients together in the assembly line.
Foxconn's situation in China is like a warning for Apple. This is reminding Apple that it cannot depend on China. About 350 iPhones can be produced every minute in this factory in China. Foxconn's facility in Zhengzhou covers 2.2 square miles and can house 350,000 workers. Foxconn's plant in Zhengzhou is also known as iPhone City.
There are 94 production lines at the Zhengzhou manufacturing site. iPhone assembling takes about 400 steps including polishing, soldering, drilling and fitting screws. This facility can produce 500,000 iPhones a day.
For Latest Update from Sangri Today Like us on Facebook and Follow on Twitter. Fore Latest Video News Subscribe our channel on YOUTUBE. Also Join Our Telegram Channel