Fugitive terrorist Dawood conspired to kill Modi
Fugitive terrorist Dawood conspired to kill Modi: two terrorists were given a contract to kill, Mumbai Police got a WhatsApp message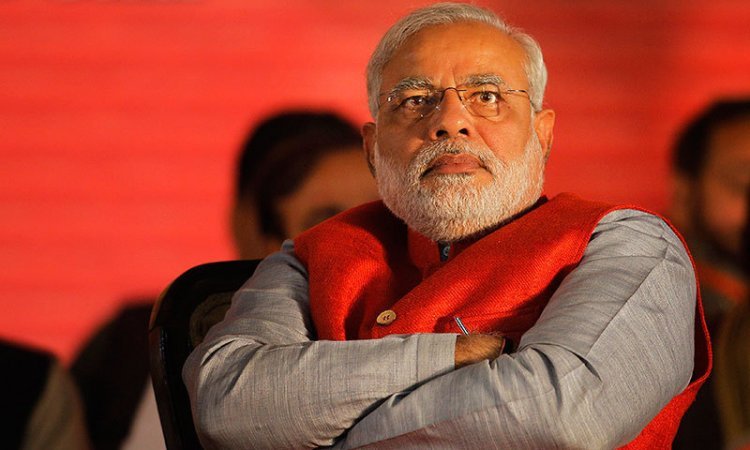 Prime Minister Narendra Modi's life is in danger. According to information received from sources, the Mumbai Police has received a WhatsApp message, in which it has been said that fugitive terrorist Dawood Ibrahim has conspired to kill the PM. Security agencies have been alerted after this message.
According to the information, this audio message came on the helpline number of Mumbai Traffic Police on Monday night. It has been said in the audio message that Dawood Ibrahim has given a contract to two terrorists named Mushtaq Ahmed and Mushtaq to kill Prime Minister Modi. An FIR has been lodged at Worli police station in this matter. The crime branch of the police has identified the youth who sent the message. He used to work in a jewellery shop in Kerala, now he is living in Bengal.
Prime Minister Narendra Modi received death threats in August this year as well. At that time an e-mail was sent saying that 20 people involved in the sleeper cell of terrorists are ready to kill Prime Minister Narendra Modi. It was said in the e-mail that this sleeper cell has 20 kg RDX. The sender of the e-mail also claimed that he had links with terrorists. It was said in the e-mail that he was committing suicide to avoid the disclosure of this conspiracy.
In June 2018, the police presented a letter in a Pune court claiming that the Maoists were plotting to assassinate Prime Minister Narendra Modi like Rajiv Gandhi. This information was given by the public prosecutor in the special court of Pune. The police had then claimed that this information came to light after the arrest of five people in connection with the January 2018 violence in Bhima-Koregaon.
A letter was also claimed to have been found at that time, which was recovered from the Munirka flat in Delhi of Rona Jacob Wilson, one of the accused in the case. According to the police, the letter, addressed to a 'comrade Prakash', expressed concern over the BJP's victory in more than 15 states despite the defeat in Bihar and West Bengal.
The letter said, "If this trend continues, the BJP will become our party's trouble from all sides. Comrade Kishan and some other senior comrades suggested concrete steps to end Modi's rule. Thinking of another incident like murder."