UAE brought back 80 Pakistanis
UAE brought back 80 Pakistanis: Arrived in Dubai on a visitor visa, return tickets also turned out to be fake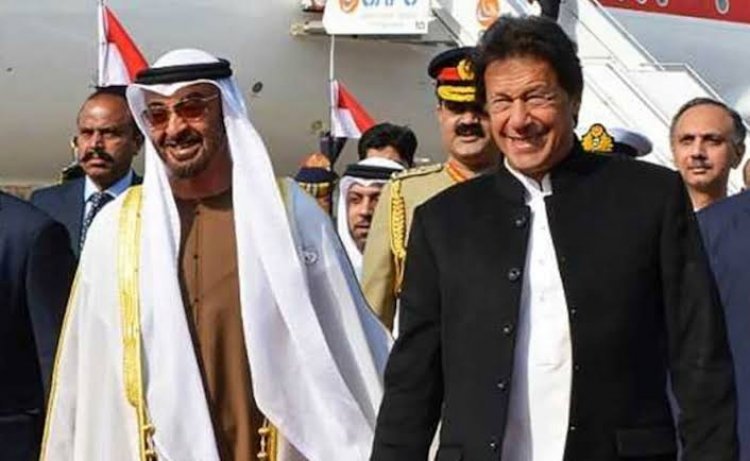 80 Pakistanis who arrived in Dubai from Pakistan were sent back to Islamabad by UAE officials. According to media reports, these people had reached Dubai on a visitor's visa, but their return tickets were fake. Apart from this, the Dubai officials feared that these people have come here in the name of a visitor visa to find employment and may do wrong things if they do not get a job.
The special thing is that these people did not even have the necessary money to live and eat in Dubai. Actually, the truth is that Pakistanis only come to the UAE in search of employment on a visitor visa. The UAE has already banned employment visas for Pakistanis two years ago. UAE considers Pakistanis a threat to the country.
In recent times, the number of beggars in the UAE has increased very rapidly. Most of the beggars are Pakistanis. When they do not get a job in UAE, they start begging, stealing, and drug smuggling. Some people join terrorism. UAE officials have taken action against Pakistanis several times. The UAE had also informed the Embassy of Pakistan about this. During Corona, the Dubai administration forcibly sent thousands of Pakistanis back to their country.
Recently, the Diplomats of Pakistan in Dubai spoke to the UAE's Immigration Authority. Said- Pakistani citizens coming to UAE should have a valid ticket. Citizens coming to the UAE for employment should not hold a visitor visa. People coming to UAE must have at least 5000 thousand dirhams (UAE currency) in cash for expenses. Now Pakistan has also started issuing guidelines for people going from UAE to Pakistan.
Pakistan's economy is in bad shape. There is no employment in the country. This is the reason why Pakistanis are going to other countries for employment.