Tina Dutta's mother got angry at Sumbul's father
Tina Dutta's mother got angry at Sumbul's father: She was heard on National TV for abusing her daughter, shared the video and asked - who gave you the right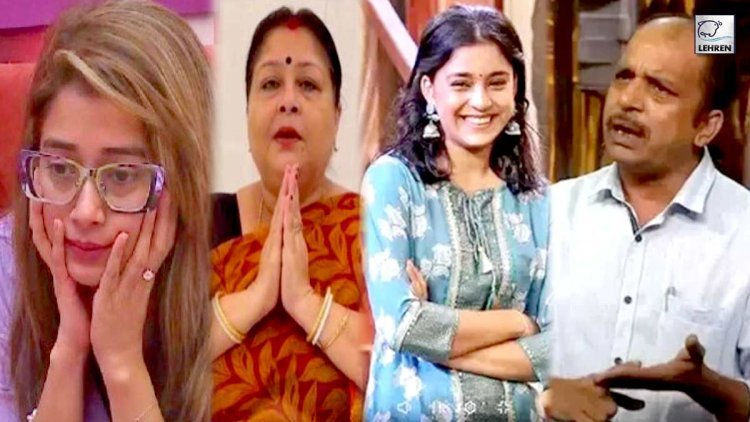 In the last episode of the controversial show Bigg Boss 16, Sumbul Tauqeer Khan's father Tauqeer Hasan spoke to Sumbul on the phone in the confession room by taking the name of illness and asking Shaleen and Tina Dutta to show their status. Also, Sumbul's father also abused Tina Dutta. People are very angry after hearing his statement on National TV. Now Tina Dutta's mother has expressed her displeasure over this statement of Sumbul's father.
Tina Dutta is currently in the Bigg Boss house. His mother has shared a video on his Instagram account. In this video, she says, 'Namaste, I am Tina Dutta's mother, I have not got the opportunity that other contestants' parents have got. That's why I want to talk to you today, abusing my daughter on National TV, her father is saying kick her in the face, what words are these, who gave them the right to say all this? Who are you, my mother? Those who abuse the daughter, if your daughter is going wrong, it does not mean that you will abuse my daughter. Is this the duty of the parents? Tina's mother cried further and said, 'You only think, how bad a mother must be feeling, about whose daughter such a wrong and dirty word has been spoken on National TV.
Shaleen's father has also given his reaction after hearing the statement of Sumbul's father. He said do people speak like this on national television? Passing wrong remarks against other contestants is extremely despicable and shocking. Sumbul is an adult. Either you should not have sent them on the show or if you have sent then no outside advice should be allowed.