Sukesh wanted to implicate Chahat Khanna after Jacqueline-Nora: Said- proposed sitting on his knees in jail
Sukesh wanted to implicate Chahat Khanna after Jacqueline-Nora: Said- proposed sitting on his knees in jail; also gave two lakh rupees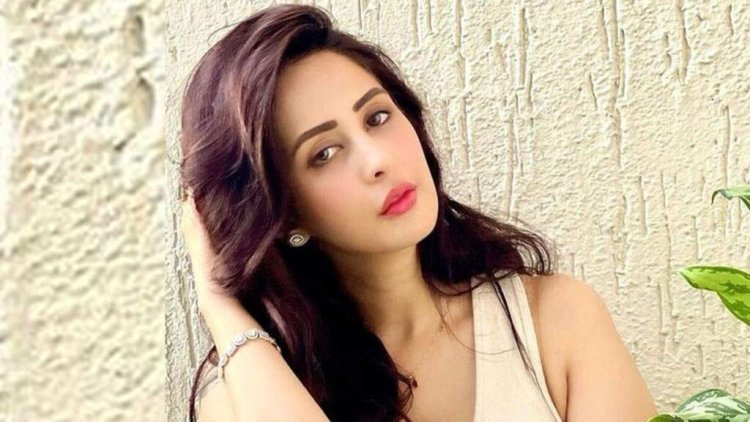 TV actress Chahat Khanna, who is stuck with thug Sukesh in a Rs 200 crore money laundering case, has made several revelations recently. He alleged that Sukesh had fraudulently called him to meet him in jail. Then he introduced himself as former Chief Minister of Tamil Nadu J. as Jayalalithaa's nephew. Had also proposed to marry in the jail itself.
Chahat said, 'I went to Delhi on May 18, 2018. At the Mumbai airport, I met a lady, Angel Khan, who said she would accompany me to the event. When we landed in Delhi, we took a car to go to school. After a while, we stopped suddenly and he said that we would have to change the car as it would not be allowed inside the school. We then got into a gray Innova and within seconds I realized that we were outside Tihar Jail. When I asked him about this, he said that we have to go to the school through the jail.
Chahat says after realizing that I am in Tihar, I started shouting and asked to stop the car, but Angel kept pacifying me and before I could understand anything, I was inside Tihar Jail.
Talking further about this, Chahat said, 'I knew I was trapped and I panicked thinking about my two children who were in Mumbai with my parents. As soon as we got out of the car, we were taken to a room. I remember the room was full of laptops, watches and expensive luxuries. There were branded bags from all over the world. Everything was full in that small room.'
In the room, Chahat was introduced to a man who called himself Sekhar Reddy. Talking about it, Chahat said, 'She was wearing a gold chain, along with a fancy shirt. He introduced himself as the owner of a famous South TV channel and J.J. was Introduced as Jayalalithaa's nephew. He said that he was arrested for EVM tampering during the elections, but was being given VIP treatment in jail. He also said that he is a big fan of mine and has watched my TV show "Bade Achhe Lagte Hain" and wanted to meet me.
Chahat further said, 'I told him why have you called me here? I have come here leaving my 6-month-old baby at home thinking that there is an event here. Then, before I could even understand, he got down on one knee and said he wanted to marry me. I shouted at him- I am married and have two children but he said that my husband is not the right man for me and he will be the father of my children. I was so scared that I started crying.
Chahat says, 'After leaving, Angel and I went straight to the airport and on the way, Angel gave me around Rs 2 lakh as 'shagun'. Along with this he also told me that he really likes me. At that time I kept quiet because I wanted to go back home. Then he took off his Versace watch and gave it to me, which he was wearing.
For Latest Update from Sangri Today Like us on Facebook and Follow on Twitter. Fore Latest Video News Subscribe our channel on YOUTUBE. Also Join Our Telegram Channel