Adani Group's response to Hindenburg's report: American short seller's allegations were wrong
Adani Group's response to Hindenburg's report: American short seller's allegations were wrong, Adani said - the report has no factual basis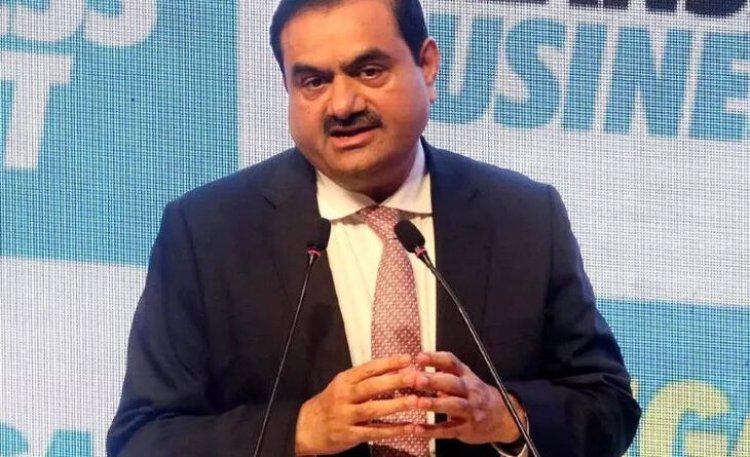 Adani Group's reply has now come to the fore regarding the report of Hindenburg Research. Adani Enterprises made a presentation on January 27 (Friday) covering the Adani Group's response to the Hindenburg Report. Whose title was kept 'Myths of Short Seller'? In this, Adani Group has denied all the allegations of American short seller Hindenburg.
Describing the report of Hindenburg Research as bogus, Adani Group said that this report has no factual basis. This information has been given by the bondholders who participated in the conference call of Adani executives. The Adani Group had a call conferencing with the bondholders regarding the Hindenburg Research report.
The investor call was conducted by Barclays, Deutsche Bank AG, Mitsubishi UFJ Financing L Group and Standard Chartered. In his report, Hindenburg accused Adani Group companies of market manipulation and fraud. However, Adani Group has now responded to the report by giving a clearer picture of its business portfolio.
Adani Group has responded on call conferencing regarding some issues of the Hindenburg Research report. An 18-page presentation titled 'Myths of Short Seller' was made in this call conferencing. The group says it will release a 100-page dossier on Friday in response to the matter. Adani Group told investors that accounting fraud is only visible due to ignorance of facts.
According to the presentation by Adani Group, Hindenburg asked a total of 89 questions. While some of these questions pertain to related party transactions of the group, DRI (Directorate of Revenue Intelligence) and court cases. However, there are 21 questions in total, which cannot be claimed to be the result of any research in a span of 2 years. Because they were disclosed in several public documents since 2015.
According to Bloomberg, it was informed in the presentation that 8 out of 9 listed companies of Adani Group have Deloitte Haskins & Sells, SRBC & Co (EV) and Dharmesh Parikh & Co (Joint Auditors), Shah Dhandharia & Co, Ernst & Young There are 6 big auditors namely, PKF, Walker Chandiok & Co and K S Rao & Co.
Also on the issue of leverage, Adani Group informed that 100 of its various companies are rated (this is approximately 100% of its EBITDA). In addition, 6 of the 9 listed companies in the Adani portfolio are under sector-specific regulatory review for revenue, cost and capex with regard to managing or artificially inflating revenue and balance sheet.
Meanwhile, in terms of governance, Adani's Big 4 companies are in the top 7% of peer groups in emerging markets, sectors and the world. On the LAS position, Adani said, "The overall promoter leverage is less than 4% of the promoter holding."
Due to the report of forensic financial research firm Hindenburg Research, shares of all Adani companies saw a decline of 19% to 27% in the last 2 trading sessions. On the other hand, the market cap of the 10 listed companies of Adani Group has decreased by Rs 4 lakh crore to Rs 15 lakh crore on 27 January. As on January 24, the market cap of the 10 listed companies of the group was Rs 19 lakh crore. Meanwhile, the benchmark equity index BSE Sensex also fell 1,647 points or 2.70% to 59,330.90 in the last 2 trading sessions.
America's Hindenburg Research LLC said in its report on Wednesday (January 25) that all major listed companies of Adani Group have high debt. Along with this, Hindenburg also described the shares of all the group companies as overvalued by more than 85%.
Not only this, but forensic financial research firm Hindenburg in its report has also accused the Adani Group of market manipulation, accounting fraud and money laundering over several decades. Short seller Hindenburg said it will hold short positions in Adani Group shares through US-traded bonds and non-Indian traded derivative instruments.
Due to the report, Gautam Adani's net worth has also reduced by about 10% in 2 days. According to Forbes, Adani has suffered a loss of Rs 1.32 lakh crore in net worth. On the other hand, in the list of the rich, Adani has slipped from number four to number seven. His net worth was Rs 9.20 lakh crore on January 25, which has come down to Rs 7.88 lakh crore on Friday.