Suhana Khan spotted at the airport: seen in a simple look
Suhana Khan spotted at the airport: seen in a simple look, fans said after watching the video - she is starting to look like Deepika Padukone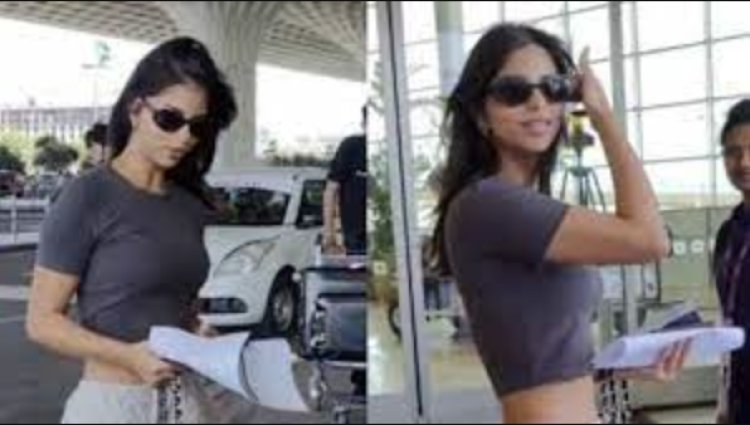 Shah Rukh Khan's daughter Suhana Khan often dominates social media due to her looks. Recently he was spotted at Mumbai airport, a video of which has surfaced. In this video, Suhana was seen with a very simple look. After seeing this the fans started comparing her with Deepika Padukone.
In this video, Suhana appeared in a gray colour crop top and light gray colour cargo pants. His look is complemented by black goggles and white sneakers. As soon as Suhana reached the airport, fans surrounded her. During this, he very politely took selfies with everyone one by one.
Social media users are fiercely liking and commenting on this video of Suhana. While commenting one user wrote, 'Kitni down to earth hai', while another user wrote, 'Ye Deepika Padukone lagne lage hai'. Similarly, many users have praised Suhana.
Suhana is soon going to debut in Bollywood with Zoya Akhtar's film 'The Archies'. This film will be released on Netflix.