Special cleaning campaign started in Nahargarh Biological Park: Ranger Nitin Sharma said - Do not use plastic in the park
Special cleaning campaign started in Nahargarh Biological Park: Ranger Nitin Sharma said - Do not use plastic in the park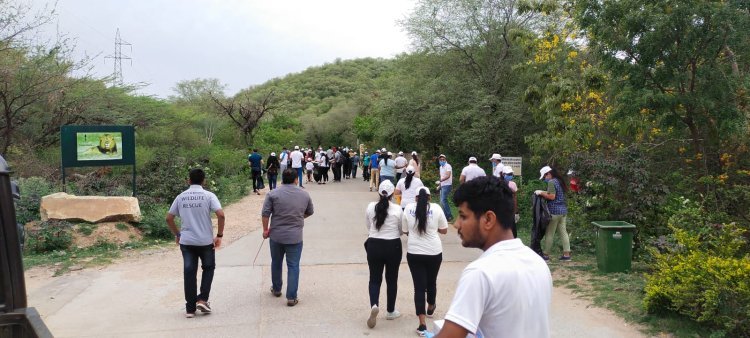 A day before World Environment Day, Nahargarh Biological Park was cleaned today under the joint auspices of the Kogata Foundation, Rajasthan Forest Department, and Hope and Beyond. During this, about 50 volunteers of the Kogata Foundation, along with the employees of the Forest Department, cleaned every nook and corner of the Biological Park.
During this, Ranger Nitin Sharma of Nahargarh Biological Park told that when tourists come to visit this place. Then they spread the garbage in the forest. Which is very harmful to the wildlife living here.
In such a situation, intensive cleaning has been done here today with the help of volunteers. So that the wildlife living here can get a pure environment. During this, Sharma also urged all the tourists visiting the Par not to spread filth.
On the other hand, Dr. Joy Gardner, President of Hope and Beyond NGO told that his team is running a project named Nahargarh Matter. For the last 2 years, this team is engaged in the cleanliness of Nahargarh Wildlife Sanctuary. Dr. Gardner also appealed to the tourists visiting the park to keep the park neat and clean.