Smoking is not allowed in five villages of Uttarakhand: All the houses here are made of wood
Smoking is not allowed in five villages of Uttarakhand: All the houses here are made of wood; most earthquake safe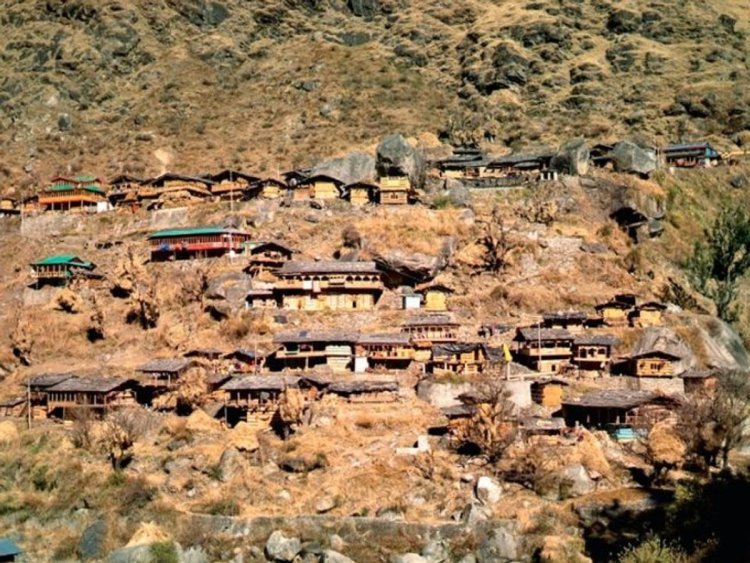 In Uttarakhand's Joshimath, several houses and buildings have developed huge cracks due to landslides. The government has decided to demolish them. This is considered common in hilly states. But there are also such villages in this hilly state, where the architecture is not only unique in the whole of India but also considered to be the safest in terms of the environment. This architecture is called 'Koti Banal'.
These houses made entirely of deodar wood are at risk only from fire. Scientists also consider them the safest in terms of earthquakes. Smoking cigarette-bidi is prohibited in these villages. All houses are made of wood, so they catch fire easily. Even on the pretext of safety, these villages are completely smoke-free.
Such houses are visible in five villages like Gangad and Osla in the Rawain area of Uttarkashi district bordering Uttarakhand. Three to four-storey houses are also made of deodar wood. This architecture is thousands of years old. The lowest floor of the houses here is for cows and buffaloes, goats are kept on the topmost floor. Whereas, the family lives on the middle floor. Grain is stored above it.
The houses built here are unique examples of architectural art and science. The devastating earthquake in Uttarakhand in 1991 caused huge destruction, but these houses were not damaged at all. Similar houses are built in Rajgarhi, Mori Barkot, Purola and Taknor areas. It is believed that deodar wood can tolerate changes in climate for about 900 years. Therefore, apart from being earthquake resistant, these houses are also protected from the climate.
For Latest Update from Sangri Today Like us on Facebook and Follow on Twitter. Fore Latest Video News Subscribe our channel on YOUTUBE. Also Join Our Telegram Channel