Putin had threatened former British PM
Putin had threatened former British PM: Told Boris – do not want to harm but missile attack will take only a minute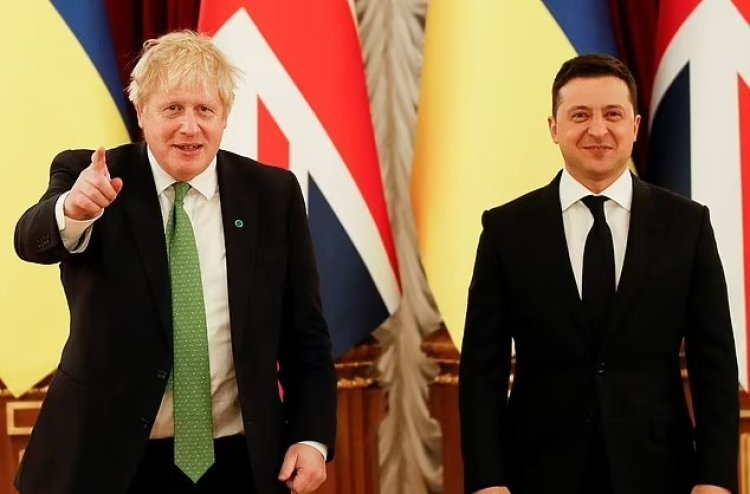 Former British Prime Minister Boris Johnson says that Russian President Vladimir Putin threatened to kill him. Boris Johnson was the Prime Minister of Britain from 2019 to October 2022. He received this threat while in office. This was revealed by Boris Johnson in a new BBC documentary. This documentary will be broadcast today.
Boris said that before the attack on Ukraine on 24 February 2022, he had a phone conversation with Putin. Then Putin threatened me and said - Boris, I do not want to harm you, but it will take only a minute to do so with a missile.
According to the news agency AFP, Johnson tried to convince Putin before the attack on Ukraine. Boris said that there is no possibility of Ukraine joining the North Atlantic Treaty Organization (NATO). Talking to Putin, Johnson had said – Ukraine will not join NATO in the near future. You know this.
In the BBC documentary, Boris also said that he had warned Putin about the attack. Johnson said- I had warned Putin along with explaining. I said that invading Ukraine would put you in direct confrontation with NATO. With this attack, you will not be able to distance yourself from NATO.
In the documentary, Johnson said that Putin was not listening to him seriously. Regarding the death threat, he said- I think Putin was talking very comfortably, but he was not ready to understand anything. It seemed that he was just avoiding my efforts and my words or was trying to spin.
Boris Johnson tried to stop Putin several times before the attack. But Putin did not agree. While the Prime Minister, opposed Russia many times. He had said to answer Russia. Johnson had said – he is surprised by what is happening in Ukraine. Britain and its allies will give a decisive answer to Russia's action.
For Latest Update from Sangri Today Like us on Facebook and Follow on Twitter. Fore Latest Video News Subscribe our channel on YOUTUBE. Also Join Our Telegram Channel