Shanvi questioned for three hours in the Satish Kaushik death case: did not give many answers to 5 questions
Shanvi was questioned for three hours in the Satish Kaushik death case: did not give many answers to 5 questions; Vikas Malu said – I have nothing to do with the underworld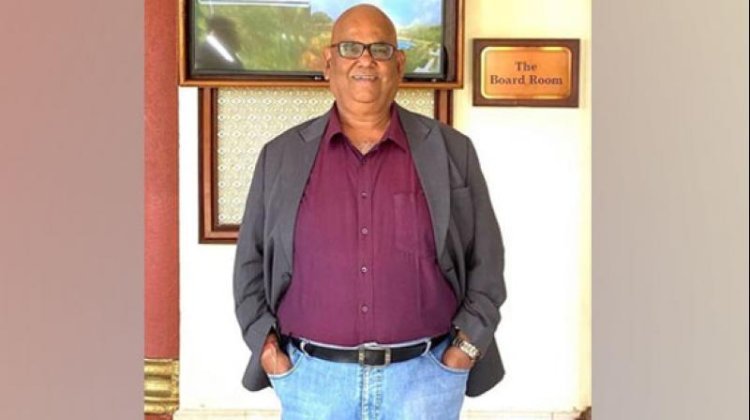 On Tuesday, the police questioned businessman Vikas Malu and his wife Shanvi separately in connection with the death of actor Satish Kaushik. According to India Today, Shanvi was questioned for about three hours, while Vikas was questioned for four hours. The police team asked Shanvi about 25 questions, most of which remained unanswered. Instead of giving direct answers to the questions of the investigating officer, she looked confused.
Police sources said that Shanvi did not hand over any concrete evidence to the police regarding the transaction of Rs 15 crore between Satish Kaushik and Vikas Malu. Police are not satisfied with their answer and may call for questioning again. Actually, Shanvi Maloo had claimed that Satish Kaushik's death was not natural, he was murdered. Shanvi had accused her husband of the murder. According to the information, the police will now take Shanvi's statement.
According to India Today, after interrogation, Shanvi said that she has given all the evidence related to the actor's death to the police in a sealed cover. Shanvi said that the reason for the death of Satish Kaushik is not only 15 crores, but there are many other reasons. If the investigation is done properly, then the accused will definitely be arrested.
Vikas Malu was interrogated for about 4 hours and said – the allegations against me are baseless
Delhi Police interrogated Vikas Malu at Kapashera police station for about 4 hours. According to news agency ANI, Vikas told the police that all the allegations made by his second wife are baseless. Vikas's lawyer in the case Rajesh Thakur said that Shanvi is making such fabricated allegations to gain popularity. Vikas will take legal action against his wife for making false allegations.
When asked about the allegations of links with the underworld, Vikas Malu said that it is all baseless and everything will come out in the investigation. In fact, his wife has accused Vikas of having links with the underworld.
Actor Satish Kaushik's claim of murder has been rejected by his wife Shashi who has asked Shanvi to withdraw the case. Shashi said that her husband had gone to Vikas Malu's form house in Delhi to attend the Holi party. Both were good friends.
Vikas himself is very rich so why would he need to take money from Satish? Shashi said that the post-mortem report confirmed that Satish Kaushik had 98% blockage and there was no drug in his sample. How is she claiming that she was killed by giving drugs? Why are you defaming my husband after his passing? They have some agenda behind this.
For Latest Update from Sangri Today Like us on Facebook and Follow on Twitter. Fore Latest Video News Subscribe our channel on YOUTUBE. Also Join Our Telegram Channel